Term 2, Issue 6 - 11 JUNE 2021
PRINCIPAL'S LETTER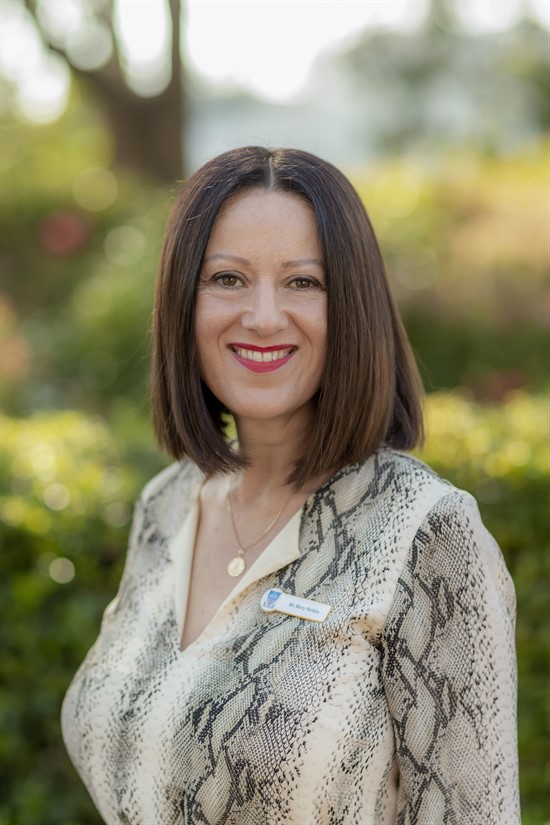 Living Life to the Full: Our Draft New Curriculum for Religious Education
In the past week you have received communication from us about the release of Draft 3 of the new draft curriculum for Religious Education in the Diocese of Parramatta. The curriculum has been aptly named Living Life to the Full. It has been named by the process of community survey and consultation. The name of the curriculum, Living Life to the Full, is derived from John's Gospel (10:10); it inspires us to live our best lives and to promote human flourishing for all.
For several years now, our Catholic community has been working together to update the way we share our faith with children and young people. This draft new curriculum for Religious Education, Living Life to the Full, is now available on the Catholic Education Diocese of Parramatta website together with a guide to help community members learn more.
Faithful to Sacred Scripture and Tradition, Catholic Teaching and Values, Living Life to the Full is designed to be age-appropriate for children and young people. When it is launched in late 2021 the Living Life to the Full curriculum will replace Sharing Our Story, the current curriculum that has been in place for more than 20 years.
A Full and Exciting Term for Students at Catherine McAuley
Students should be congratulated on the way they are participating in all aspects of school life, particularly after the interruptions to the usual routine in 2020.
Of note this term is the very large number of students who participated in and supported the annual debating competition, which saw twelve teams fight it out every week against very worthy and competitive opponents.
This week we also had our inaugural Mini Showcase, a collaboration between the Visual Arts, Technologies and Performing Arts faculties. On display were a large number of high quality art works, well-designed and developed jewellery items and other products created in Technologies, and a varied musical repertoire performed by students of all ages.
For our school community, it was wonderful to welcome the students' parents as the audience for this event. The room was abuzz with the lovely chatter of people meeting each other and enjoying the talents of their daughters.
Congratulations to all the students involved, and to the teachers who prepared the students for this showcase.
Attendance
Although the weather is getting colder, I remind families that every day is an important school day for your daughters. Students should attend school unless they are sick.
Reports and Feedback
Students in Years 11 and 12 have already received their semester reports, and students in Years 7 - 10 will receive theirs within the next few weeks. The reports are an important record of your daughter's achievement to date, and they reflect both her performance in a subject, as well as her application to learning.
You will notice that we have changed the way we report on a student's application to her study. After evaluating the areas we assess in the personal profile, we have determined that categories that reflect learning dispositions rather than organisational skills better reflect contemporary learning skills and behaviours.
The reports are followed by Parent / Teacher / Student Meetings at the end of the term. This part of our assessment and reporting process is important in allowing for further feedback to be given to you and to your daughters. We have allocated time for you to meet your daughter's teachers on Thursday afternoon (24th June) , as well as all day on Friday (25th June). Students will not be required to attend formal classes on that day, but they are expected to attend the meetings with you.
Further information about the Parent / Teacher / Student meetings, including the format of the meetings, will be included with your daughter's report.
Mary Refalo
Principal


Published on: 02 Jun 2021
FROM THE ASSISTANT PRINCIPALS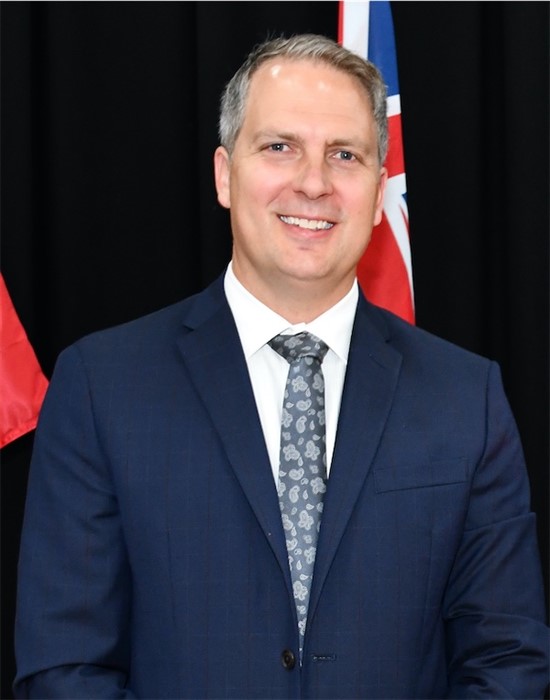 Tell Them From Me
As you may know, Catherine McAuley has begun the implementation of the Tell Them From Me Partners in Learning survey. This survey aims to gather information from our parents, students and staff about their experience of schooling. We greatly value your feedback as we truly see our work with parents as critical to the ongoing success of the school, and each young person entrusted into our care.
Thank you to the parents who have taken the time to complete the survey.
We would like to invite all remaining parents and carers to complete the Tell Them From Me (TTFM) Partners in Learning survey. The information you provide will be used to maintain our commitment to working together in partnership to further improve student learning and wellbeing at Catherine McAuley Westmead.
The survey is anonymous and will take approximately 20 minutes to complete. You are able to access the parent survey on your computer or mobile device by using the URL below.
If you have any questions relating to the Tell Them From Me Partners in Learning survey, please contact me via School Reception.
Student Study Planners
All the high-achieving students I have ever had the privilege to work with have a few key things in common.
They are all hard-working, they prioritise, they are conscientious and …. they all have an effective study plan.
Based on my observations of these top performers, and upon a continually growing library of reading on student learning, neuroscience (with a particular interest in how the brain takes in, makes sense of and recontextualises information) and goal setting, I have distilled my thinking into the following indicators of what constitutes an effective study plan.
In my opinion, an effective study plan should;
Be in manageable blocks of time. More is not always the answer. There doesn't seem to be a consensus about the most effective time frame for deep, focussed work but as a guide, 60 minutes seems to be about the limit before concentration, and therefore effectiveness, starts to lag.

Precisely name the unit and activities you will be doing in each block of time. Also specify the resources you will need. What are you actually doing and what will you need to do it? This takes some planning but you will be using your study time more effectively.

Allow for feedback/checking by specifying HOW you will check your progress. Will you check your response against your own summary notes? Will you share your work with a friend? Will you ask your teacher for feedback? If you 'do' without ever checking to see if your are improving, you could be cementing the wrong information (which is a problem because unlearning is harder than you think) or you might be making great progress and should now use your time on a new area of need.

Allow for planning time once per week.

Acknowledge your existing commitments.

Indicate breaks where you will get up and move. Regular movement between 'blocks' will promote blood flow to your brain, remove stress hormones and reset your ability to concentrate.

Prioritise, via frequency of blocks across the week, your areas of greatest need. If you are already achieving 90% in subject A, and 50% in subject B, you should obviously spend more time during any typical week on subject B...there's a lot more to gain by simply taking time to think about your weaknesses.
Jaie Skinner
Assistant Principal
Published on: 02 Jun 2021
Parramatta City Library - Studiosity
There is a new service by Parramatta City Library called 'Studiosity". It is free online help with homework and assessments for students from Year 3 to Year 12 who live in the Parramatta LGA. Students will need to join the library first which is free of charge. There is a link here to the information required to register for Studiosity. It provides information on how to connect live to a tutor, how to submit documents for feedback from experts and quizzes to complete for subjects students select. Students have 20 minutes of time each session and they can log in for multiple sessions during the day or afternoon.
This is good information for parents to know so they can remind their daughters of an additional place to seek help.
Multi-Tasking - Myth or Reality?
(from: Dr Prue Salter - The Study Skills Specialist)
Ask any student and they will tell you they can multi-task with ease. Do homework, watch TV, listen to music and check their phone all at the same time, no problem. Ask the academic researchers though and a different story emerges.
Dr Larry Rosen, Professor of Psychology at California State University, explains that what is actually occurring in this 'multi-tasking' is 'task switching'. Instead of doing two things at once, students are actually switching their focus from one task to another and back again, in a parallel fashion, at high speed, resulting in them staying on task for an average of only 65% of the time period and for a maximum of only 3-5 minutes at a time. Constant task-switching results in it taking much longer to complete the individual tasks not just due to the interruptions, but also because there are delays as the brain switches between tasks and refocuses. This brief bottleneck in the prefrontal cortex delays the start of the next task and the more intense the distraction, the longer it will take the brain to react.
A study conducted by Dr Rosen's team sent varying numbers of text messages to students in a lecture then tested the students on the content of the lecture. The results were surprising, it was not the number of interruptions that negatively impacted results, it was the time taken by the students to react to the interruptions. Students who responded immediately performed worse on the tests. Those who considered when to check the message and respond (ie in a part of a lecture they deemed less relevant) performed significantly better.
What we can learn from this is that students need to become more aware of their 'task-switching' and make conscious decisions as to when they choose to shift their focus – instead of being enslaved by their technology and at its constant beck and call. We need to teach students that this constant mental task shifting (even thinking about the technology has the same effect as actually checking the technology) takes oxygen and brain activity away from what they are learning. We need to convince our students that it is ok and even necessary to wait, that they don't have to respond immediately and do have the ability to delay their check-in with the cyber world. It is all about learning that we can control our selective attention and choose to ignore distractions.
We need to train the brain to stop thinking constantly about technology. However, resistance for too long can create anxiety and a fear of missing out, creating 'continuous partial attention' in students as oxygen is diverted to activate and maintain thoughts about social media at the expense of classroom material.
Dr Rosen's team has determined the best approach for students who find it difficult to pull back from their technology devices is to set an alarm on their phone for short regular 'tech breaks'. They may start with 15 minutes and gradually increase this amount over time to around 30 minutes. The phone will be face down on their desk on silent mode or off, and when the alarm rings they let themselves check messages and status updates for a minute or two, then set the alarm again. Dr Rosen's studies found that knowing they can check in 15 minutes creates less anxiety, whereas depriving them of the phone completely did not stop them thinking or obsessing about possible e-communications which took away from their ability to focus fully on their homework. It all comes back to teaching the concept of focus.
Finally, Dr Rosen argues that we cannot simply remove technology and other distractions; they are too intricately woven into students' daily lives. Instead students should learn metacognitive skills to help them understand when and how to switch their attention between multiple tasks or technologies.
Visit the Dealing with Distractions unit in the Study Skills Handbook (link below) to learn more about managing your distractions and tools and Apps that can help.
Learn more this year about how to improve your results and be more efficient and effective with your schoolwork by working through the units in the Study Skills Handbook - our school's access details are:
Username: mcauley Password: 189results
Debbie Grigson
Assistant Principal
Published on: 02 Jun 2021
FROM THE RELIGIOUS EDUCATION COORDINATOR
At Catherine McAuley Westmead, Year 7 students have been studying Literary Forms in the Bible. Part of their studies have included learning about the Creation Story from the Book of Genesis. While we may question the accuracy of the timeline of this story, the important and essential message for us is that "Nothing exists that does not owe its existence to God the Creator" (CCC #297).
Catholic Social Teaching tells us that as coworkers with God in caring for and sustaining the world, we have a responsibility to protect both the dignity of the human person as well as the planet. Next term, in Year 9 Religious Education classes, students will be challenged to explore 'Why is Care of our Common Home a Moral Imperative?' This continues the learnings from Year Seven, "God saw everything that God had made, and indeed it was very good" (Genesis 1:31).
Nearly six years ago on 18th June, 2015 Pope Francis published his encyclical Laudato Si' (On Care for Our Common Home). Recently the United Nations dedicated Saturday, 5th June as World Environment Day. Both the United Nations and Pope Francis emphasise the urgency of care for the environment. Fr Andrew Hamilton SJ writes that "Pope Francis insists that care for the environment is not only the business of economics or politics. At its heart, it is a religious duty. It is part of doing God's will to make our world one in which people can flourish". Jesus said "I came that they may have life, and have it abundantly" (John 10:10). As coworkers with God, how do we respond to the challenge to sustain and care for God's creation?
The prayer below has been written for the 6th anniversary of Laudato Si':
Creator God, we thank You for the gift of life which You lovingly wove into being.
We confess we have not cared for your creation.
Your world grows hotter, hungrier, sicker, and the people and the planet cry out for hope.
In Your love, Lord, we answer for we know that things can change.
Give us the courage to bring Laudato Si' to life to care for all communities and species
suffering from environmental harm.
Bless all who labour for an integral ecology that they might inspire others to discover
Your face in our suffering and beautiful world.
We ask this in Jesus' name. Amen.
Genevieve Banks
Religious Education Coordinator
Published on: 02 Jun 2021
SOCIAL JUSTICE
The Smith Family s2s Reading Program
Some Year 10 and Year 11 students are participating in The Smith Family's 'Student to Student Reading Program' (s2s) starting on 14th June 2021. This program works by matching students who need to improve their reading with peer buddies who help and encourage them with their reading. The program is conducted online with the Catherine McAuley students matched with primary school students who are not known to them.
The Years 10 and 11 students attended a two hour training workshop after school on Wednesday, 26th May to learn valuable skills in dealing with young readers online and operating the technical system used by the program.
The program lasts for 18 weeks and each student will act as a reading buddy to a younger person, reading with the young person 2 to 3 times a week for 20 minutes. By volunteering to participate in this program, the students have demonstrated their commitment to living the Mercy Values.
Debbie Grigson and Joanne Rehayem
Some feedback from the students about their recent training session:
"We found the s2s program immensely informative and engaging. Ms Hawes, our trainer from the Smith Family, made the training fun and ensured that we all knew all the necessary information to pursue the program, as well as being aware of how to make this a fun experience for both our buddy and for us. We are so excited to start this program and read with our buddies!"
"This afternoon at the s2s training session I learnt all about the benefits of being a buddy to a reader who might be struggling to read on their own. I found the program informative and inspiring, and it made me aware of all the ways that I can help students to develop their literacy".
Published on: 02 Jun 2021
STUDENT AND STAFF NEWS
Reconciliation Week at Catherine McAuley
27th May - 3rd June 2021
An indigenous group of students at Catherine McAuley, known as the Strong Sisters, has coordinated the school's activities during Reconciliation Week. This group of 17 students spoke at a recent school assembly about Reconciliation Week and explained why it is important. They also visited the nearby Mother Teresa Primary School and spoke to the primary students about what it means to be indigenous and why Reconciliation Week matters. Finally, the students organised the 'Sea of Hands' with students from both schools planting a hand with a handwritten message across the school's hockey fields.
Duke of Edinburgh Students Learn Key Skills for Their Adventurous Journey
Students who are undertaking the Duke of Edinburgh International Award meet each Friday afternoon after school to learn some of the skills they will need to complete their practise journey camp in the Spring.
The 41 students who have registered to complete the program have so far participated in workshops on teamwork and familiarising themselves with the requirements of the adventurous journey component of the award. In future sessions the students will learn skills in areas such as orienteering, cooking their own food and first aid. Students are also participating in a range of physical activities, are learning new skills and volunteering in the community.
On Friday, 21st May the students learnt how to pitch a tent, a skill they will need for their adventurous journey.
Kayleigh F., Year 11, is completing the Duke of Ed because she says she wants to have a fun experience with her friends and she will be able to add her participation to her university application. "I'm looking forward to the adventurous journey with the other girls and being able to put to use all the skills we will be taught throughout the year", Kayleigh says. "I've volunteered with St John's Ambulance for seven years now so I have chosen that as my service component. With St John's Ambulance I like that I can help the wider community when I go out on duty and treat a range of injuries and the Duke of Ed is another way I can advance my skills".
The Duke of Edinburgh's International Award is available to all 14 - 24 year olds and Catherine McAuley students are now able to take part. The school's three Award Leaders are Ms Natalie Nicolson, Ms Elizabeth Lowrencev and Mr Christopher Foran and they are the teachers to go to for any questions and will help students achieve their awards.
The McAuley Mini Showcase
The McAuley Mini Showcase was held on Wednesday night, 9th June, in the BM Building. The night featured a selection of student work from across the Visual Arts, TAS and Music classes. Visual Arts and TAS exhibitions were on display from 4:15pm - 5:45pm and Music performances went from 6pm - 7:30pm.
A small number of photos from the night are shown below with a full selection of photos and interviews with student artists available on the school Facebook and Instagram pages.
Prev
Showing images
1 - 8
of 9
Next
Captivate Arts Program Painting Murals Around the School
Students participating in the Captivate Arts Program every Thursday afternoon have the opportunity to extend their art experience and at the moment they are painting colourful murals around the school. Look out for these features next time you are on campus!
Captivate is the creative and performing arts program for Catholic schools in the Diocese of Parramatta. It provides learning and performance opportunities for students and connects them with Australia's leading creative arts professionals and their wealth of experience and networks.
Students are currently working with Saidie Ly, Specialist Teacher, Visual Arts. Saidie has a wealth of experience in graphic design and visual arts and is guiding the students on this latest project.
Captivate After School Ensemble
Each Thursday afternoon a group of like minded students gather together to share their love of drama and creativity. The Captivate After School Ensemble is open to all CEDP students in Years 7-12 at no charge and runs year round during term time. The venue for the Ensemble changes on a yearly basis and currently they are meeting at Parramatta Marist.
Lucinda Armour, Captivate - Drama Practitioner, says the Ensemble is for students from secondary school who are interested in developing their drama skills. "Our work in the Ensemble focuses on communication, improvisation, creativity, play building, voice, movement and dramatic collaboration".
Push For Better Mental Health
The school is taking part in The Push-Up Challenge 2021 and have so far completed 60,243 push ups! The challenge has been organised by The Push For Better Foundation which aims to engage and educate people in mental and physical health, and raise awareness of the mental health issues affecting everyday Australians.
Year 7 Clare are one of the Homerooms taking part with Year 7 Clare student Zoe L. rallying her Homeroom together to complete their pushups each morning!
GWS Giants Teaching Year 8 Students The Skills Of The Game
Year 8 PDHPE students have been participating in an AFL program run by development coaches from the Greater Western Sydney Giants. Students are learning the skills of marking, passing, kicking and game play. The program will run for the rest of the term and is part of their formative assessment in PDHPE.
A Moving Experience for the Year 9 History Elective Students Who Visited the Sydney Jewish Museum
Last Friday, 4th June the Year 9 History Elective students visited the Sydney Jewish Museum which was an incredible educational opportunity for us to learn more about the Holocaust and the impacts it had on so many people.
The most fascinating part was definitely hearing Mr Egon Sonnenschein, a survivor of World War II, share his story. He recounted his horrific years during World War II and the struggles and hardships many innocent lives endured which helped us to empathise with the victims. He gave us the opportunity to ask questions which further helped us link our learnings with those of real life survivors. Mr Sonnenschein even shared some notable advice that will stick with us forever. He told us that "Life is a wonderful thing", "Time is a wonderful healer" and to "Study hard and never give up".
The content we have learned throughout this term was extremely useful as we toured around the museum as it allowed us to fully understand the significance of each source. While on the tour, our guide showed us the 'Children's Memorial'. This opened all of our eyes as to how lucky we are as some of the 1.5 million children that sadly died during the Holocaust were our age.
Overall, we had an eventful time deepening our knowledge of World War II and the Holocaust. It was a very emotional and solemn but nevertheless, insightful experience.
Chelsea G. and Ayesha R.
Year 9 History Students
Years 10 & 11 Japanese Students Experience Japanese Culture in Sydney
Japanese is a language that cannot be learnt without understanding the cultures and practices of Japan. Like any other language you learn, it is paramount to immerse oneself in the culture in order to fully appreciate the country itself. Despite the borders still closed to other countries, through our Japanese excursion, we were able to experience different parts of Japan. This included Japanese cuisine, art, lifestyle, traditions celebrated, fashion and books.
We visited the Art Gallery of NSW and specifically 'The Way We Eat' Exhibition, which explores how Asian food is made, stored and consumed; the evolution of culinary wares; cultural exchange; and the ritual and symbolic meanings associated with food. It combines works of art and enhances the portrayal of Asian food culture.
For lunch, we ate at a Japanese restaurant called Ichiban Boshi where we were encouraged to utilise our Japanese communication skills to order our food. The staff was extremely friendly, and we were able to practice Japanese tradition, by saying 'itadakimasu' before eating, and 'gochisousamadeshita' after eating. 'Itadakimasu' expressing one's gratitude for the sacrifice that was made for the meal to be possible. 'Gochisousamadeshita' is said in Japanese tradition to say 'Thank you for the meal'.
Overall, the experience was enjoyable as I was able to learn more about Japan, and practice my Japanese speaking skills with my fellow classmates, Year 10s, and staff throughout the day.
Jerica M.
Year 11 Student Media Team
On Monday, 7th of June, the Years 10 and 11 Japanese classes, accompanied by Ms Reynolds and Mr Forsyth, headed off to the city for their Japanese excursion. The day entailed us visiting a variety of Japanese stores such as 'Kinokuniya' and going to the Art Gallery of New South Wales which had a special collection on the relationship between Eastern and Western culture in terms of food. We also ate at a Japanese restaurant called 'Ichiban-boshi' which everyone thoroughly enjoyed.
The day aimed to show us that despite being in Australia, we could still catch glimpses of Japanese culture. Now especially, being unable to travel overseas, this excursion was a refreshing and enlightening experience. The trip provided the opportunity to practise our Japanese speaking skills and showed us the practical application of what we were learning in the classroom. The excursion was an overall fun and enlightening experience.
Egieneille T.
Year 11 Student Media Team
Year 11 Business Studies Visit Booktopia, Australia's Largest Online Book Distributor
Last month the three Year 11 Business Studies classes visited Booktopia, Australia's largest online distributor of books. In their course, students are required to refer to case studies to supplement business theory in their extended responses.
The opportunity to visit Booktopia arose from a management contact of Mrs Gloria Noud, Social Science Coordinator. Students visited the 14,000 sqm headquarters and distribution centre located in Lidcombe and met with managers in the areas of Finance, Human Resources, Marketing and Operations. Each manager spoke to the students about their area of the business and students were also taken on a full tour of the centre. As Catherine McAuley is the first school to ever visit Booktopia, our students have gained a detailed and unique business case study which they will be able to refer to throughout the rest of their school studies.
Tony Taniane
Social Science Teacher
Year 12 Society & Culture HSC Study Day
Last week the Year 12 Society & Culture class travelled into the city for a HSC Study Day. Zenat N., Year 12 has written the below report:
On Tuesday, 1st June, the Year 12 Society and Culture classes attended a lecture seminar at the Wesley Centre along with 15 other schools. The aim of this excursion was to help us better understand our modules, as well as find ways to approach our study and heighten our understanding of all the facets of Australian society which we were learning about throughout this course.
Over the course of the day we attended three lectures and were delighted to be able to see an Aboriginal dance and song. We were invited to get involved in this and it was very interesting to watch. Our first lecture discussed the first module of our syllabus which is, 'The Continuity and Change of the Social and Cultural World'. The second lecture looked at our second module, 'Conformity and Nonconformity' and the last lecture was based upon our last module, 'Inclusion and Exclusion'.
This day was very useful for Society and Culture students as we were able to find new ways in approaching our study as well as obtain clarification on areas we were uncertain about. Overall it was a very helpful and exciting day!
Year 12 PDHPE Visit The Sydney Academy of Sports and Recreation
On Tuesday, 25th May, students from Year 12 PDHPE went on an excursion to the Sydney Academy of Sports and Recreation to experience and learn about a point in the syllabus - How Different Types of Training Can Affect Performance?
During the day we encountered lots of theoretical and practical components to develop our understanding of different training methods ranging from those who are our age to those who are players with the NRL Manly Sea Eagles who we saw training on the day.
We participated in activities in both the gym and the lab of the Academy. In the lab we examined different types of training and the energy systems used throughout the body. Two students, Jackie Hopley and Hannah Hamilton, both participated in a VO2 Max test, which is a test many high class athletes perform to test the efficiency of their aerobic system by measuring the oxygen uptake while running on a treadmill with the intensity increasing every few minutes. Both girls, being long distance runners, performed extremely well and it gave everyone an understanding of how the body systems work during performance.
Students also participated in both a vertical jump test and a wingate test to compare how everyone's scores varied depending on their training and experience. These tests showed the difference in individual strength and power particularly the wingate test which examined a student's overall anaerobic leg power level as they pushed themselves on a stationary bike.
In the gym we were able to look at training and how different athletes train at different levels to achieve the results they are looking for. We participated in some basic training skills as well as a hang test from the pull up bars as we examined how a build up of lactic acid in our arms can affect us.
We finished the day in the pool completing cool down exercises with an instructor and then using the hot and cold spas which are used for therapy to assist with muscle soreness. The ice cold spa was dreaded by most girls but the hot spa after made it worth it!
Overall the day was valuable in assisting Year 12 PDHPE students understand their learning as they had the opportunity to experience it for themselves, in addition to learning the theory behind it.
Taylah P. and Hannah McM.
Year 12 PDHPE Students
Staff Put To The Test By Year 12 VET Fitness Students
Year 12 VET Fitness students are currently completing a unit within their course looking at personal training and a number of staff have volunteered to be the 'clients'. The Year 12 students are conducting one on one personal training sessions with the staff members involved with each student having developed a range of exercises for their client.
Throughout VET Fitness students study a number of competencies including first aid, providing fitness orientation and health screening, planning and delivering group fitness sessions, instructing and monitoring fitness programs and following occupational health and safety policies.
Years 7 and 10 Vaccination Clinic
Monday, 21st June 2021
Year 7 students will be receiving the Diphtheria – Tetanus – Pertussis (Whooping Cough) dTpa vaccine and Year 10 students will be receiving the Meningococcal ACWY vaccine.
Catch-up vaccinations will also be administered at this clinic.
For parents who have not returned a Parent Consent Form, please have your daughter collect one from Student Reception prior to the clinic.
Published on: 02 Jun 2021
AROUND THE CLASSROOMS
Year 7 Music Students Learning Guitar
Year 7 Music students are currently learning the guitar and have been writing their own compositions. Students in Ms Picone's class have been writing a composition using the six notes of B C D and E F G. Students will then teach another student their piece before they then play it for the class.
Year 8 Technology Mandatory Students Use Code to Measure Soil Temperature and Moisture Levels
Year 8 Technology Mandatory students of Ms Mani have been using Grok Learning to design an electrical device to measure soil temperature and moisture levels. Grok Learning is an online platform which teaches coding and the Year 8 students have been participating in this as part of the Digital Technologies component of the course.
The Year 7 and 8 Technology Mandatory course is made up of four components with students completing two components each year.
Digital Technologies (students have been learning coding)

Engineering Materials (students have been using textiles to make calico bags)

Engineered Systems (student have been designing balloon cars)

Food and Agriculture (Paddock to Plate with students growing and cooking food)
Year 8 English Students Analyse Magazine Covers
Last week Year 8 English students of Ms Erkan were engaged in learning how to analyse a range of different magazine covers. They were able to collaborate with their peers and brainstorm ways magazines use both visual and language devices to appeal to their targeted audience and entice them to purchase their magazine. These devices include layout, colour, lighting, word choices, gaze and the main image of a celebrity figure.
Year 10 D & T Students Make Wooden Toys
Year 10 Design and Technology students of Ms Maher have made wooden toys in a unit of work allowing the students to explore the use of technology in toys. Students were to apply their knowledge by using simple mechanisms to create movement in a toy of their design. The design brief was that the toy was to move by the way of a simple engineered system and was to have appeal to an appropriate age group.
Some great examples are shown here!
Year 10 Textiles Make Folder Covers With Recycled Materials
Year 10 Textiles students of Ms Bonello made folder covers with recycled materials as part of a recent assessment.
Cafe Darcy Run By Year 12 VET Hospitality Students
Year 12 Hospitality students are continuing to run their lunchtime cafe, 'Cafe Darcy', every Thursday and Friday at lunch. This gives the VET Hospitality students great experience in food and beverage.
Watch them in action below:
Published on: 02 Jun 2021
SPORT NEWS
PDSSSC Junior Soccer Gala Day
It was a sunny and successful day at the PDSSSC Junior Soccer Gala Day at Penrith on Wednesday, 2nd June. The team had two wins and two draws and played with exceptional skill and teamwork.
0 - 0 draw against Marian College
1 - 0 win against Santa Sophia
1 - 1 draw against St Columba's
2 - 0 win against St Agnes
Thank you to the parents who attended in support of the girls.
Kate Hogan
Coach
Published on: 02 Jun 2021
STUDENT ACHIEVEMENTS
Congratulations to the following students who have excelled in recent sporting endeavours.
Year 12 student Hannah H. competed at the NSW All Schools Diving Championships on Friday, 28th May at the Sydney Olympic Park Aquatic Centre. Hannah competed in the 17+ age category for the 1m Springboard event and came 6th.
Year 10 student Ella P. was selected for the PDSSSC Under 16s Girls Rugby League Team and travelled to Wyong on Tuesday, 1 June to compete against the Broken Bay Diocese in the inaugural Metropolitan One U16 Girls Rugby League Trials. Ella was successful at these trials and has now been selected as a member of the Metropolitan One U16 Girls Rugby League Team and will compete at the NSWCCC Championships in Term 3.
Year 9 student Shania E. recently represented Catherine McAuley in fencing at the Roberta Nutt Foil in the Intermediate Women's Foil Division. Shania finished 3rd in this event.
Congratulations also to Year 7 student Shanelle W. who recently competed in the 2021 Eisteddfod for Speech and Drama. Shanelle says she was nervous competing but delivered four presentations in the Speech and Drama component of the competition placing 2nd in three of her pieces and 1st in her poem recital. Shanelle says overall the experience has made her more confident.
Published on: 02 Jun 2021
CAREERS NEWS
Career Mondays - Architecture
Thank you to Laurice Elhaj, Catherine McAuley Alumnae, who shared her architecture career journey with students at the most recent Career Mondays presentation. Laurice is currently the National Design Manager, Retirement Living, Lendlease and she outlined her interest in building and a curiosity for the arts while growing up.
Laurice was also previously principal of her own design practice and has taught in the Faculty of the Built Environment at UNSW. It was motivating for Catherine McAuley students to listen to Laurice speak about her career in what is a traditionally male dominated field. For students interested in design they were encouraged to consider architecture as a career path and to reap the rewards of impacting lives through great design.
Amanda Chahine
Careers Adviser

Students Attend Multiversity Launch
Two Year 10 students represented Catherine McAuley on Tuesday, 8th June at the launch of Multiversity, a new major education institution backed by four universities and TAFE NSW. This university alliance will offer courses aligned with industry demand in the Sydney Aerotropolis, a site located near the new Western Sydney Airport, and will be a wonderful opportunity for Western Sydney students of the future.
The launch was held at The Sydney Mint and attended by a number of MPs, including Dr Geoff Lee, MP for Parramatta and The Minister for Skills and Tertiary Education and the Vice Chancellors of UNSW, WSU, UOW and Newcaslte. Sophia and Liya share their experiences below:
"Attending the Multiversity launch was an amazing opportunity to experience what Western Sydney will look like in the future and how young people fit into this vision. I really enjoyed learning about the endless possibilities there now are after finishing school and the greater freedom there is to craft your own career.
As young people who will be utilizing this initiative, a highlight was being able to voice our opinions about the project. A valuable part of the day was having the chance to chat with several dignitaries from the collaborating universities and hear about their journey to where they are today. They offered great advice, such as following your passions and choosing subjects and courses based on your interests - even if you don't have a clear goal in mind, as this can open up many doors you may otherwise miss if solely focused on one end goal. The day highlighted how career paths don't have to follow a linear structure and how the Multiversity will provide students with a multitude of options for future success.
Sophia, Year 10
"At the Multiversity launch I learnt that there are hundreds of pathways when it comes to receiving an education, whether it's TAFE or university, and we discovered that Multiversity has many pathways which enable students to make the most out of their education journey. I enjoyed the professional atmosphere the launch had to offer and learnt that sometimes when you have a single goal you are oblivious to other opportunities that may come by. We were given insights and advice on how to pursue a career you are passionate about".
Liya, Year 10
Year 10 Careers Day
The Year 10 Careers Day was a great opportunity for Year 10 students as we prepare for senior subject selection.
In the first session, Kathryn Taylor from Turning Point Consulting came in to talk about subject selections where we briefly went over our strengths. In Period 3, Mrs Chahine taught us about the future of work and all about preparation for success. We then had a Zoom session with UAC and they talked about how the ATAR is calculated and about the HSC.
The final session involved some current Year 12 students and ex-students who shared with us information about subjects they chose and what they plan to do later on. In all of these sessions, we could ask questions but in the last session, the chance to ask questions of older students and ex-students was valuable in getting to know their career journey.
Overall, we learnt that choosing subjects based on your ability and interest is the most effective way to decide. I honestly took away that as the most important message and it has definitely helped me to choose subjects for next year.
Isabella S.
Year 10
Published on: 02 Jun 2021
LIBRARY NEWS
The Pastmello Challenge
Connect 20 pieces of pasta using six large marshmallows to create a weight bearing structure. Can it be done? This was the TACE Space Challenge this month!
Students spent time in the library at lunchtimes practising the building of their structure and Wednesday, 26th May was the final. Well done to Georgia E., Year 10, who had the standout tower. It held 25 AAA batteries for 5 minutes before collapsing.
Janine Sabeh and Kirra Lorenzutta
School Librarians
Published on: 02 Jun 2021
NOTICEBOARD
Term 2 2021 eSafety Webinars for Parents/Carers
Dear Parents/Carers
Catholic Education Diocese of Parramatta (CEDP) sees parents and carers as partners in your child's learning journey. In partnership with the eSafety Commissioner, CEDP would like to invite you to join the following free webinar for parents and carers:
eSafety's guide to parental controls - Thursday, 24th June 2021, 12:30 -1.30 pm
This live webinar explores the latest research and is a great way to learn how you can help your child develop the skills to be safer online. The session is delivered by the eSafety Commission's expert educators.
About the webinar
eSafety's guide to parental controls
This webinar will look at how parents and carers can set up devices and apps to help kids and young people stay safe online. It is designed for parents and carers of children aged 4-13. It will cover:
the benefits and limitations of parental controls

how to set up iOS and Android devices for safety

how to set up popular games and apps like YouTube and Roblox for safety

using family tech agreements and other parenting strategies to manage online risks

how eSafety can help when things go wrong.
What you need to do
Please register for the course on the secondary site via the link below.
If you have any further enquiries please email safeguarding@parra.catholic.edu.au.
Hillsbus Advice Regarding Cancellation of Route 2540
Hillsbus has advised the school that Route 2540 will no longer operate through the school due to nil demand. Potential affected students can catch Route 711 from Darcy Rd.
A reminder to all students that they must have a valid Opal card to travel on school buses and must tap on and off each morning and afternoon.
The latest school travel advice from Hillsbus (which contains a list of all the school bus routes servicing the school) is available via the link below:
Supervisor Learner Driver Workshop
Parents may be interested in the following notice from The City of Parramatta Council and The Hills Shire Council regarding a workshop for parents teaching their daughter to drive.
The upcoming school holiday period is a popular time for young adults to learn to drive. The City of Parramatta Council and The Hills Shire Council have collaborated in organising a free online workshop which shares practical advice on how a supervisor to a learner driver can help learners become safe drivers.
When: Thursday, 17th June 2021
Time: 6pm - 7:15pm
Where: Online Zoom Workshop
A range of topics will be covered, including:
Understanding the current laws for learner and provisional licence holders

How to correctly complete the learner driver log book

Techniques in supervising learner drivers

Understanding the benefits of receiving supervised on-road driving experience
Learner drivers are encouraged to attend online with their supervising driver.
Bookings are essential.
Register your interest in the 17th June 2021 workshop at the link below.
Further details will be provided upon registration.

Do You Follow The School On Social Media?
Did you know the school has pages on Instagram, Facebook and LinkedIn? Posts are made regularly to all pages and if you are a social media user they are a great way to stay informed of the many events and activities happening in classrooms and around the school.
Search for Catherine McAuley Westmead from within either of the platforms.
If you are an ex student or interested in Alumni news then you may like to also follow the Catherine McAuley Alumni Facebook Page. Search for 'Catherine McAuley Westmead Alumni Association'.
Published on: 02 Jun 2021