Term 2, Issue 5 - 21 MAY 2021
PRINCIPAL'S LETTER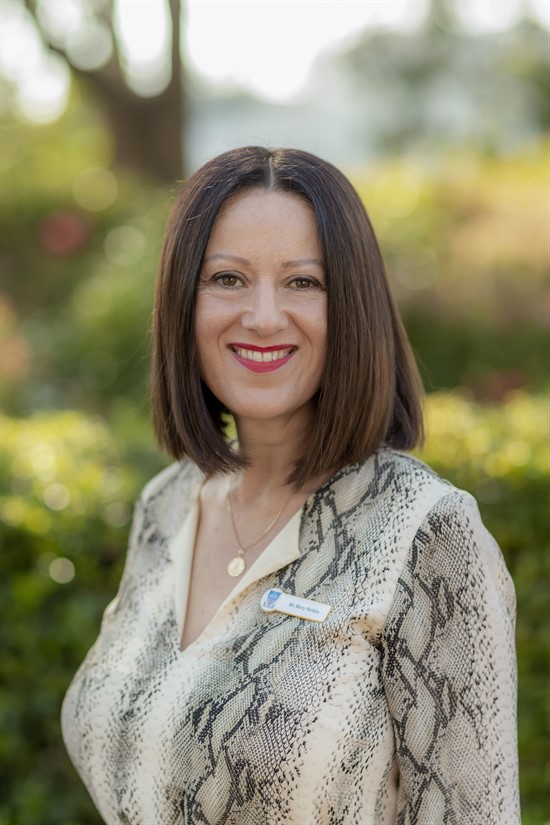 McAuley Students Strive for Higher Things
As we move to the middle of the term, it is invigorating to see students maintain their focus on their studies and extra curricular activities.
In this newsletter you will enjoy reading about your daughters' achievements in her classes; students continue to apply themselves consistently to their studies and their preparation for class work and assessment tasks is thorough and focussed.
It is also wonderful to see the impressive achievements of students in extra curricular activities. Many of them are enjoying the stimulation of STEM partnerships with Sydney Metro and Amazon, and participation in the F1 competition in collaboration with Parramatta Marist High School. Participation in many arts activities continues to show the talents of the students at Catherine McAuley, with many of them enjoying their pursuits in dance, music, debating and visual arts.
You will also read about this term's fundraising initiative for the Parramatta Women's Shelter; an initiative that highlights students' outreach and embodiment of Catholic teaching. This initiative in particular positions students at Catherine McAuley as women who support fellow women through the Catholic Mercy values so integral to our vision and mission.
As always, we share your pride in your daughters and their achievements. I know you will enjoy reading about all that is happening at Catherine McAuley this term.
Respectful and Safe Relationships for School Students
Last term I wrote in the school newsletter about the prevalence in the media of issues pertaining to women, gender equality and relationships built on respect and integrity. I described that learning and culture at Catherine McAuley is a call to becoming a strong woman, guided by values that promote the dignity and flourishing of the human person. Implicit in this is the teaching that we treat others with the Mercy values of excellence, courage, integrity, justice and hospitality, and that we expect to be treated by others through the lens of those same values.
You may remember that events in Australian politics at the time of writing about this ignited a national dialogue about respectful and safe relationships for all, including school students.
In this context, we have been talking further about ensuring the education we provide your daughters keeps them safe in their relationships with their peers and others. Whilst we feel confident that these conversations in classes are underpinned by a Catholic values education, we want to be sure they provide students with the confidence and skills needed to foster respectful and safe relationships throughout their lives.
Therefore, we have been asking some students for their feedback on our teaching in the area of respectful and safe relationships. In broadening our teaching programs in this area we need to understand how young people define terms relating to consent within their friendships and relationships.The feedback we have been gathering has been through conversation with students, as well as through electronic surveys, and the data we gather will help to inform us about the steps we need to take next as we work towards an education that supports all students.
We thank you for the trust you place in us to educate your daughters as Mercy women. To support us in this work, we encourage you to talk to your daughters about the ways in which they relate to others, both at school and socially. It is always okay for parents and carers to know with whom their teenagers are spending their time and where they are. As you know, developing trusting relationships with teenagers through open dialogue enables difficult conversations to take place, and keeps young people safe.
200 Years of Catholic Education in Australia
This year marks the anniversary of 200 years of Catholic education in Australia. The first Catholic school was established in Parramatta, and was the school that evolved to become St Patrick's Parramatta and Parramatta Marist High School.
The Paramatta Diocese and CEDP have planned a number of events to mark this occasion, including a reception on Wednesday evening and a mass this coming Monday morning. Mass on Monday is a national event, with simultaneous masses occurring throughout the country. Ms Banks and I, as well as Year 12 Liturgy Leader, Raia, and her mother, will attend mass as the representatives from the Catherine McAuley community. It will begin at 10.00am and be livestreamed for those who wish to join in this way using the link below.
Communication with Parents and Carers
In earlier communications with you this year I have indicated that we are no longer using SkoolBag to communicate information to you. Rather, we have been sending all information via email from a Catherine McAuley email address whilst we prepare for communication through the Compass platform. This is the platform students use to access daily information for their school day.
We had hoped to launch the Compass portal for parents by now, but we are not quite ready to do so at this time. We will continue to communicate with you about the roll out of this platform to parents and carers.
Mary Refalo
Principal


Published on: 11 May 2021
FROM THE ASSISTANT PRINCIPALS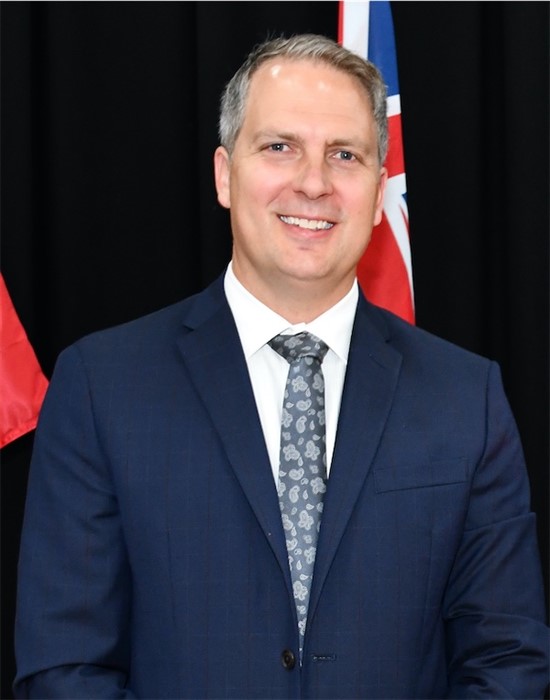 Student Learning
John Hattie is famous in educational circles. This is in large part due to his work, 'Visible Learning: A Synthesis of Over 800 Meta-Analyses Relating to Achievement'. To say these findings are significant in educational circles is probably a gross understatement. Professor Hattie concluded, among many other important things, that the student, and all that they bring with them as they walk through the classroom door, accounts for approximately 50% of their academic achievement.
The contributions each student brings to her learning include:
prior knowledge of learning;

expectations of themselves as a learner;

degree of openness to experiences;

ability to build a sense of self from engagement in learning and a reputation as a learner.
None of this is about being 'smart' or being fortunate enough to have a high IQ. Many of the points above can be developed through being conscientious. It's no coincidence that trait conscientiousness is one of the single most important predictors of success - importantly it can be learned and developed.
What can parents do?
Ask your daughter to construct a study plan (with ownership of the plan she will be more intrinsically motivated to stick to it, and it will be set to a reasonable, attainable standard).
Hold your daughter accountable for their plan...after all, it's her plan.
Set up a work space where they can actually do the work free from unnecessary distraction. Remove obvious failure points, i.e develop a routine of asking her to hand you her mobile phone prior to study (thereby removing the potential distraction of social media).
There is obviously more to be said about 'how' to set up an effective study plan (what the plan should specify, how long each block of time should be for optimal concentration etc). Perhaps I'll write more specifically about effective study plans another time.
The key takeaway, with regard to developing conscientiousness, is this: Ask your daughter to think about (1) what can she currently do? and (2) what is she willing to do? They aren't the same thing. Focus on her answer to question 2. Initially the purpose of any personal development is to build upon what can already be done and, after habits begin to form, strive for higher things... even if these are only slightly higher.
If consistently applied, these simple habits build conscientiousness. Your daughter has the biggest influence over her learning and the majority of these factors are attitudinal and behavioural. It's definitely not about being 'smart'.
Athletics Carnival
The school Athletics Carnival has been resheduled for Tuesday, 22nd June (Week 10). Infomation regarding the carnival will be sent to parents and carers during Week 6.
Jaie Skinner
Assistant Principal
Published on: 11 May 2021
Set Times for Home Learning
(from: Dr Prue Salter - The Study Skills Specialist)
PARENTS: Many students come home from school and end up just waiting until they might 'feel' like doing schoolwork. Or else they drag everything out over the whole night. A much better way is each night to set allocated times for home learning. Many students find that learning in 20-30 minute blocks works well for them. During this time students should do homework first, then work on any assignments or upcoming tests, then use the rest of the time allocated for schoolwork to complete independent learning activities such as reviewing work they find difficult, making study notes or doing practice questions to build their skills. All distractions should be removed during this time, so students learn to focus for 20-30 minute blocks of time. It is a great idea to make a timetable of home learning and place it on the fridge so everyone is clear when students are focusing and when they are doing other activities or having free time.
STUDENTS: Some of the benefits for students of having set times allocated for home learning are:
You are more likely to learn at home if you know when to start and when to end.

You will be more effective when you remove distractions and learn to focus for 20-30 minute blocks.

In all the times NOT allocated to schoolwork you can do whatever you like without feeling guilty about it.

Having set times stops arguments between students and parents as everyone has agreed when the time slots allocated to students will be.

You know that you are definitely doing enough work for school.

Keeping your home learning and personal life separate means you will be able to manage all of the distractions in your life and still complete your work for school.
Learn more this year about how to improve your results and be more efficient and effective with your schoolwork by working through the units on www.studyskillshandbook.com.au . You can also print a sheet outlining independent learning activities (click on the More menu then on Things to Print). Our school's access details are: Username: mcauley Password: 189results
Keeping Your Child or Young Person Safe Online
There are many apps that can assist parents monitor the websites students are visiting and also assist parents in limiting the screen time of their children. Most have a free version with limited functions but you can also subscribe for the full version. You may like to explore the following apps:
ScreenTimeLabs.com
Apple Screentime for iphone and ipads
Microsoft Family Safety
Google Family Link
School Uniform
A reminder of the winter uniform requirements. Thank you to the many girls who are wearing their uniform correctly. A reminder that blazers are to be worn to and from school. This also applies to students travelling to and from school via car.
For Thursday sport students in Years 7, 8, 9, 10 and involved in representative sport, the winter sports uniform includes the school tracksuit.
Winter School Uniform – Terms 2 and 3
Compulsory
School Blazer

Short sleeved school blouse

School winter skirt

Opaque black stockings – not knee high

Standard black lace up school shoes (heel no more than 3cm)
Optional
School jumper

Black scarf / School scarf
Sports Uniform
Sports cap / hat

School sport's shirt

School tracksuit (jacket and long pants)

School sports socks and predominantly white joggers
Debbie Grigson
Assistant Principal
COUNSELLOR'S CORNER
Tips to Self-Improvement
The confidence we have in our worth, our abilities and the respect we show for ourselves are important for our self-esteem. At times, we don't give ourselves enough support and may find we are living our lives in a way that doesn't reflect our true self. The way we view ourselves can determine the interactions we have with others, the opportunities that we take and what we find important. Consider the following tips to self-improvement and give yourself the chance to be the best you.
Tips to support self-improvement:
Start living for now - Too often we are putting too much emphasis on things we can't change or possibilities for the future, so much so that we are missing what is happening right now. Stop allowing your thoughts to focus on the past or the future and live in the now instead.
Keep a journal - When you write down your feelings , you are able to express them in a healthy way. A journal is a great way to get these emotions off your chest, free your mind from these experiences and then close your journal for the day. Don't open this again until it's time for you to write something else down.
Become aware of your negativity - Take note of your thoughts that you are having and acknowledge any negative thinking that you may be engaging in. Negative thought patterns are not helpful for you or your experiences in the world. If you recognise you are engaging in negative thoughts this gives you the opportunity to respond with a more rational approach.
Ask yourself "if…" – Sometimes you need to think objectively to separate your view of 'self' from the situation. Ask yourself "if someone I cared about was in this position, what would I say to them?". Self-compassion is an important component of self-improvement and helps to move towards growth.
Stop judging yourself and others - If you find yourself focussing on the faults of yourself and others, it is time to make a change. Take each situation with an open and non-judgement perspective instead. Perhaps each day you could start to acknowledge 3 things you are grateful for today.
Start meditating - Meditation is a great skill for working on yourself. It assists to develop awareness of your body, emotions and the world around you. The self-awareness and reflection made possible through meditation is helpful in the journey of self-discovery.
Learn to let it all go - At times you will find certain situations stressful, frustrating or upsetting. It is important that if this situation is beyond your control to change that instead you find a way to let go of some of the negative emotions that you are holding onto by separating yourself from the situation.
Be an active participant in your life - Don't just let your life fly by. When you let your emotions run your life you aren't truly in control. Become an active participant in your life by making choices and acting in a way that shall support your personal development and assist your self-improvement
Suzan Boulattouf
School Counsellor
Published on: 11 May 2021
FROM THE RELIGIOUS EDUCATION COORDINATOR
At Catherine McAuley Westmead, we strive to delve more deeply into our learning. Last week at the Staff Formation Day, the presenters from Broken Bay Institute The Australian Institute of Theological Education (BBI TAITE) spoke to the staff about some of the women who appear in Scripture. Many of these stories are less well known. It is interesting to note that only some of the women in Scripture have their names recorded. In Biblical times, women did not enjoy the same freedoms which today we experience, therefore no effort was made to discover their identity.
Kathy Coffey is a Catholic author who has written sixteen books and many articles. Two of her books are titled Hidden Women of the Gospels and More Hidden Women of the Gospels. In Mark's Gospel (7:24-30) we hear the story of one of these Hidden Women, the Syrophoenician Woman. While she is not given a name, her ethnicity has been identified as she lived in a territory outside of Palestine, Phoenicia and would have been a Gentile. Consequently, she was someone quite different from Jesus' usual company.
Despite the difference in religion and culture, the Syrophoenician Woman begs Jesus for healing for her sick daughter. Initially Jesus is reluctant to become involved in this case but she spars with Jesus and offers him a witty reply. Some people may consider that she was bold but she actually showed great courage. Jesus tells her "For saying that, you may go - the demon has left your daughter".
Kathy Coffey writes of the Syrophoenician Woman "It was the first time anyone had ever called me great. Chattel of my father, then of my husband, this was the first time I'd ever raised my voice… I was so bewildered that I almost missed the next sentence, "Let it be done as you wish". May we be like the Syrophoenician Woman who showed courage through her persistence and faith and speak up for what is right.
Genevieve Banks
Religious Education Coordinator
Years 8 and 9 Reflection Days
Both Years 8 & 9 students have had their Reflection Days over the past few weeks.
Year 8 students gathered together on Wednesday, 12th May where they looked at the Mercy value of Integrity and asked 'How Can I Be a Person of Integrity?' Students joined in on some icebreaker games to warm up and then listened to presentations, made a Joey Rosary, participated in journaling and a non sacramental reconciliation and completed the day with a Mass celebrated by Fr Walter.
Year 9 students came together on Friday, 30th April and began with a performance by The Blue Whale Theatre Company who performed 'Mary a Story of Courage', a play looking at the life of Mary MacKillop.
The students also participated in a number of games such as 'Human Bingo' with students having to ask each other questions to see who could be the first to reach 'bingo'; Mass was celebrated with Fr Walter, students listened to a number of presentations and also participated in Mindful Mercy Colouring In.
Students Train To Become Extraordinary Communion Ministers
Nine students have been trained to become Extraordinary Communion Ministers at a training session run by Sister Marie Louise on the afternoon of Wednesday, 5th May. These students will exercise their ministry at school masses and when they turn 18 can continue this ministry in their own parishes.
Published on: 11 May 2021
SOCIAL JUSTICE
Term 2 Fundraising for Parramatta Women's Shelter
The fundraising efforts this term will be focused on The Parramatta Women's Shelter. This is the second year the school has supported the shelter which earlier in the year celebrated its first birthday. Mercedes and Ryan Houses joined together to organise the Mother's Day Stall which ran at lunchtime on Tuesday, 4th May. A variety of gifts were on offer and by the end of lunch were all sold out! $1150 was raised which is a great start to the fundraising!
Published on: 11 May 2021
STUDENT AND STAFF NEWS
Cafe on Darcy Opens!
The Year 12 VET Hospitality students opened their cafe on Friday, 30th April and it has been a great success! Cafe on Darcy operates on a Thursday and Friday at lunchtimes and will run until Week 9. Students and staff can purchase the delicious sliders, yummy milkshakes, freshly squeezed juices, and much more.
Amazon Web Services Tech Week Workshops
Year 10 Information & Software Technology students and Year 11 Software Design & Development students have both had an opportunity over the past two weeks to connect with an Amazon Web Services Cloud Architect and learn first hand about Big Data, cloud computing and artificial intelligence. These workshops were part of Amazon AWS Tech Week. Year 10 student Liya N. has written a report below:
Year 10 Information & Software Technology took part on Thursday, 29th April in a Big Data workshop run by Wei Shao, Cloud Architect - Data Analytics for AWS (Amazon Web Services). Big Data is the by-product of every digital action taken online. Wei discussed his role as an AWS Cloud Architect, which involves helping clients realise the value of their data. It is a role that is becoming more important in our contemporary society.
Wei showed our class multiple animation videos about what Big Data is and the future of IT. The students in our class were challenged to not only think about the multiple benefits of Big Data but also the ethical issues associated with it. Overall, the workshop was an amazing experience for us to learn about the future of IT and the evolution of data technology. We would like to thank Wei for his time, energy and passion in sharing his insights into working for Amazon.
Liya N.
Year 10
Earth Action Committee
Students who are part of the Earth Action Committee (EAC), a student-led environment group at the school, continue to meet regularly and devise ways for Catherine McAuley to be an environmentally friendly environment! Students have recently had installed a noticeboard to communicate with the student body, are working on a plastic free initiative and are continuing to look at ways to spread the word about sustainability.
View an interview with the Student Environment Leaders conducted by Emily, Year 10 Media Team
STEM Club Students Participate in Mentoring Session with Metro Minds Ambassadors
On Thursday last week, the STEM Club participated in a mentoring session with Metro Minds Ambassadors - the engineers who are creating and building the new Sydney Metro.
The STEM Club is currently undertaking the Metro Minds STEAM Challenge. This challenge involves developing an innovative solution to a real challenge or opportunity that Sydney metropolitan transport may face in the future. The students enjoyed working with the ambassadors to refine their ideas.
The students also had a behind the scenes look at what it must be like to be in a movie! The session was captured by a professional 4-person film crew who will feature the STEM Club on the Sydney Metro website.
Sanjna C., Year 9 said, "This experience was absolutely amazing and beneficial in every way possible! The ambassadors helped us improve our ideas for the Sydney Metro Challenge, giving us feedback with extensive knowledge. Being involved in STEM is important to me as it is used in everyday life and in the contemporary world".
Tara Hartman
Technology Teacher
F1 in Schools STEM Challenge
Year 11 Catherine McAuley student Natasha M. has taken on the challenge with her PRISM teammates of developing the world's fastest miniature F1 car.
Natasha is part of the combined Parramatta Marist and Catherine McAuley F1 in Schools Team (team name PRISM) who competed last month in the Australian National Final. The team made the finals after finishing 4th in the State competition.
CSDA Public Speaking Competition 2021
Congratulations to all the students who took part in the CSDA Public Speaking competition for 2021. These competitions are typically held at different Catholic schools across Sydney however this year the competition was held each Friday evening via Zoom.
Six students passed Round 1 and made it through to the zone finals - we congratulate Anyka C., Niamh M., Anusha H., Sophia P., Angelina M. and Jemma A.
Two of these students successfully made it through to the grand final of the competition. This means that they placed in the Top 12 of the Senior Division of all participating Catholic Schools across Sydney. Congratulations to Angelina and Jemma!
Angelina spoke very persuasively on the topic, "One Who Is In Chains Cannot Run". She advocated for the youth of today and stressed how you should be 'listened to', not simply 'heard'. She emphasised that the youth need to be able to have a say in matters that affect them, from that in school to that in government.
Jemma spoke passionately on a matter that is often seen as the elephant in the room. She chose the topic, "Dear Santa". She used the topic as a euphemism for menstruation to shed light on how language and education create a taboo within society.
Students who participated in the CSDA Public Speaking Competition were presented with certificates by Ms Refalo at the school assembly this week.
Year 7 Anyka C. & Rhea T.
Year 8 Niamh M. & Sanjana G.
Year 9 Maddison B. & Anusha H.
Year 10 Sophia P. & Jasmine O.
Seniors Sofia F., Angelina M., Jemma A. & Akansha N.
Sangeeta Raja
Public Speaking Coordinator
Year 12 VET Student Offered Employment After Outstanding Work Placement
Congratulations to Year 12 Business Services student Sophie B. who after doing such a wonderful job on her recent work placement has been offered a position with the company when she finishes the HSC! Mrs Williams, HSIE / VET Teacher writes:
Sophie recently went on work placement with Mance Arraj Engineering located in Parramatta as part of her VET Business Services course. The company has since written to the school to say that "Sophie was a well spoken and presentable student. She has superb communication skills and motivation, a number of staff commented on her professionalism and positive attitude" and as such they have offered Sophie a job when she finishes the HSC. This is great news for Sophie.
Our Year 11 Business Services students have also been on work placement and whilst visiting them over the past weeks I have been blown away by the amount of businesses who have commented on how impressed they are with our students. Many businesses have actually requested that they would love to host more students from Catherine McAuley and some Year 11 students have been offered employment casually or when they finish the HSC. In a post Covid world where many businesses have had to pull out of hosting workplace students this is a testament to the work ethic of our students and has allowed the school to have our biggest ever cohort of 52 Business Services students completing work placements earlier than ever before. Businesses have commended McAuley for educating students to be so thoughtful and with such a strong work ethic.
Lisa Williams
HSIE/VET Teacher
Student Leadership Day
Four Year 12 student leaders attended a student leadership event at Monte Sant' Angelo Mercy College last week. Akansha, Myka, Freya and Azeerayh enjoyed the time spent meeting students from other schools and joining in on a range of activities. Another leadership day will be held at OLMC, Parramatta soon with another four student leaders attending. These days are a great chance for students to network with peers from other schools and learn from each other.
GWS Giants Teaching Year 8 Students The Skills Of The Game
Currently Year 8 PDHPE students are participating in an AFL program run by development coaches from the Greater Western Sydney Giants. Students are learning the skills of marking, passing, kicking and game play. The program will run for the rest of the term and is part of their formative assessment in PDHPE.
Year 7 Getting Organised in Homeroom and Transition Classes
Year 7 students are currently learning the skills to get organised and stay on top of an increasing workload of assessments and exams. Each student has received a Term 2 assessment planner in Homeroom to which they have added their own assessment tasks on the due dates. The planner is a visual reminder of when things are due and which weeks of the term are busiest. This aids planning and organisation as students are able to commence tasks early in order to avoid the unnecessary rush to get tasks completed at the last minute. It would be best for this planner to be placed on the wall of the room where the student studies so they see it every day.
To assist with daily organisation all students have been working on a daily schedule in transition classes which they can modify each week in order to manage their time to complete homework and assessments and still be in bed in time to get 8 - 9 hours sleep each night.
I encourage parents and carers to ask students to show them these documents so you can assist them to stay on task. Links to these documents are below for your perusal.
Joanne Dae
Year 7 Coordinator
Year 7 Balloon Cars
In Technology Mandatory we are learning about forces, motion and energy. Our current task was to design and build a balloon powered car that could travel 1.5m or more. We used materials such as a plastic bottle, bottle caps, straws, skewers and a latex balloon. Although our balloon car worked in the end, travelling 1.5m, we put in a lot of effort and faced many challenges along the way.
One challenge we faced was trying to make the wheels turn. At this point, we were stuck in the learning pit, but we used the strategy of asking a teacher for how we could fix it. We fixed the wheels and tested our balloon car again. This time the balloon car worked and travelled the 1.5m! In the end, we learnt that it takes many trials to get your idea to work successfully.
Aanya S. & Valencia R.
Year 7
Published on: 11 May 2021
Years 9 & 10 Dance Elective Students Participate in Dance Workshop
Recently the Years 9 and 10 Dance Elective students participated in a dance workshop run by the choreographers of the work 'Narcifixition'. Brianna and Anton taught us the importance of motifs and movement manipulation in order to create an interesting and meaningful piece. We were also able to partake in a small section of their own choreography.
'Narcifixtion' is a piece by Anton and Brianna that they have been working on for three years. Their piece has been constructed to communicate the effect of social media on ourselves and the narcissism that comes as a result of it. We learnt a small section of their piece and found it really interesting to explore their style of contemporary dance. Many of us found it very different from what we are used to which forced us outside of our comfort zones.
This incursion was an incredibly educational and enjoyable experience that allowed us to explore unique concepts and movements that many of us have not been exposed to. The workshop enabled us to experiment with movement in an environment free of judgement from others and from ourselves, whilst opening up our eyes to new ways to manipulate and work with movement.
Emma S.M.
Year 10
Published on: 20 May 2021
AROUND THE CLASSROOMS
Year 9 Design & Technology Jewellery Making
How talented are Miss Emanuel's budding jewellery designers/makers in Year 9 Design and Technology? The students have mastered the art of custom jewellery assembly, wire wrapping, beading, and clay work just to name a few.
Years 10 & 12 Lunchtime Music Concerts
Both Years 10 and 12 Music students have been performing at lunchtime music concerts. These concerts give students the opportunity to practise performing in front of an audience. Highlights from recent Year 10 and Year 12 lunchtime concerts are shown here.
Year 11 Biology Microscopy Work
Year 11 Biology students of Miss Raja are particularly enjoying their current microscopy work with students looking at plant cells. Year 11 student Eliana A. has written the following and Charlotte T. has taken the photos:
"These images are taken from a microscope that displayed a transverse section of a root. In Year 11 Biology, practical application is where we can visualise what we are learning and is something both Charlotte and I enjoy. The second image is of a magnified vascular bundle that is surrounded by ground tissue. Within the bundle are the phloem and xylem which are responsible for the transportation of water and minerals (xylem) as well as the transportation of the products of photosynthesis (phloem)".
Years 11 & 12 Accelerated Extension 1 Maths Students Create Tangible Representations of Volume
Years 11 & 12 Accelerated Extension Maths students of Ms Ghougassian have been learning how to find the volume between either of the two axes on a number plane and different types of curves. Students had fun in class this week and used paper lanterns to create tangible representations of these volumes.
Published on: 11 May 2021
SPORT NEWS
PDSSSC Cross Country
Catherine McAuley had 28 students represent the school at the PDSSSC Cross Country Carnival on Friday, 23rd April at the Equestrian Centre, Horsley Park. It was a successful day with all students performing very well. As a result, 10 of our girls finished in the top 6 of their event and they now qualify to compete at the NSWCCC Cross Country Carnival to be held at Eastern Creek in June. Congratulations and good luck to these girls!
13's Raquel T.- 3rd Place & Neave S. - 5th Place
14's Niahm M. - 1st Place & Elana R. - 2nd Place
15's Chelsea L. - 3rd Place
16's Madison D. - 3rd Place & Chloe A. - 6th Place
17's Hannah H. - 2nd Place
18+ Jacquie H. - 2nd Place & Lily H. - 3rd Place
Toni Lee
Sports Coordinator
Prev
Showing images
1 - 8
of 10
Next
PDSSSC Soccer Gala Day
Catherine McAuley recently participated in the PDSSSC Soccer Gala Day held at Jamison Park, Penrith. Our team battled hard all day, scoring a great win over Cerdon College, Merrylands and a draw against the eventual grand finalists St Columbas, Springwood. Given that it was a relatively inexperienced team with quite a few students in Years 8 and 9, these results bode very well for the future.
Aside from the team's desire to win, what was truly commendable was the spirit in which they played. Students treated both the referees and opposition with respect, even welcoming a player from Xavier College into the team when she did not have a team of her own.
Grant Johnson
Soccer Coach
Published on: 11 May 2021
STUDENT ACHIEVEMENTS
Year 8 Student Fundraising for Cancer Council
Well done to Year 8 student Ava P. who has been busy fundraising for the Cancer Council's 'Balls for Balls' campaign through her soccer club Marconi. Ava has raised $2,355 which is an amazing achievement!
More than 76,700 Australian men are expected to be diagnosed with a cancer this year and this campaign will help fund vital research and support those affected.
Well done Ava on your fundraising efforts!
Published on: 18 May 2021
McAULEY GIRLS DO AMAZING THINGS
Sanjana Nagesh
Forbes 30 Under 30 Asia 2021, Founder of BrownGirlGang, Part of the Community Team at AirTree Ventures and Final Year UNSW Student
Class of 2013
Using Social Media To Make A Positive Impact Globally
Sanjana Nagesh, Class of 2013, has certainly made an impact with her BrownGirlGang Instagram page, a page self described as "a space featuring inspiring & badass South Asians worldwide!" What started by accident has now become a global community with more than 130,000 followers worldwide including well known celebrities such as actress Mindy Kaling.
Sanjana has attracted lots of media attention with her initiative and has featured in BBC News, Teen Vogue, Huffington Post, The Guardian and Times of India.
Read the full story about our featured ex-student Sanjana Nahesh via the link below.

Published on: 11 May 2021
CAREERS NEWS
Careers Education Session For Parents
Students in Years 11 and 12 have access to careers education workshops run at various times throughout the year by the Careers Adviser. Parents might particularly benefit from being aware of some industry trends, the choices young people have when it comes to tertiary study and the growth areas and opportunities within our city.
The workshop below will be offered as two pre-recorded videos for parents to watch with a follow up Q & A webinar on Monday, 7th June at 7:30pm. If you would like to have access to the video links and Q & A, please fill in the Google form and you will be emailed the details. This is open to all Catherine McAuley parents. The form enables a relevant careers question to be submitted and Mrs Chahine will endeavour to answer it in the Q & A session.
Skills In Need, Unique Degrees And Growth Industries
Monday 7th June, 7.30pm Q & A (online)
Want to be better informed on what employers are looking for? What are the top skills in demand? Where are the growth industries that mean you have a strong chance of finding work upon graduation? And what are some overlooked and interesting degrees or ways of structuring your degree that means you can stand out? This informative session aims to prepare you to think more strategically about your future study. Please ensure you have watched the videos prior to attending the Q & A.
Amanda Chahine
Careers Adviser


Published on: 11 May 2021
LIBRARY NEWS
Stories From Space
On Wednesday at 11am it was the National Simultaneous Storytime and this year was extra special with a story read by astronaut Dr Shannon Walker from the International Space Station!
Libraries across Australia stopped at 11am to listen to Dr Walker read the story 'Give Me Some Space', written and illustrated by Australian Philip Bunting. The reading was filmed as part of the Story Time From Space initiative which releases episodes worldwide regularly from the International Space Station. With her ponytail flying up behind her it was clear that this story was not being read on earth! McAuley students gathered in the library to listen to the story being read and to help promote the value of reading and literacy.
Janine Sabeh and Kirra Lorenzutta
School Librarians
Published on: 11 May 2021
NOTICEBOARD
The McAuley Mini Showcase is Back!
The postponed McAuley Mini Showcase is back on the calendar and is now scheduled for Wednesday, 9th June 2021 4:15pm - 7:30pm. All welcome!
Clarification Regarding School Weapons Policy
Effective from Wednesday, 19th May the NSW Government has announced that all NSW Government schools will prohibit students from bringing religious knives to school. This follows a recent incident at a Government school in Glenwood where it is alleged that a student stabbed another student with a religious knife.
Catholic Education Diocese of Parramatta's (CEDP) Weapons Procedure already prohibits students from bringing to school "any object that can be used to cause serious injury or harm". Please be advised that the prohibition on students bringing ceremonial or religious knives to school also applies in CEDP schools. As always, the safety of our school communities is our priority.
St Patrick's Cathedral Parramatta - Preparation for Confirmation
Registration for the Sacrament of Confirmation at St Patrick's Cathedral Parish, Parramatta is now open for students who have completed the sacraments of Reconciliation and First Eucharist. The online registration form can be found on St Patrick's Cathedral website https://stpatscathedral.com.au under the "Sacraments" tab in the section titled "Confirmation". Alternately, please contact the sacramental coordinator Meg Gale at sacrament@stpatscathedral.com.au
Please note the calendar of sessions of preparation is as follows:
Confirmation 1: Tuesday 13 July, 7:30pm - Parent Session
Confirmation 2: Tuesday 27 July, 7:30pm - Parent Session
Confirmation 3: Saturday 7 August, 4:30pm - Parent and Children Session
Confirmation 4: Saturday 14 August, 4.30pm - Parent and Children Session
Practice for Confirmation: Saturday 21 August, 4:00pm followed by the 6:00pm Vigil Mass - Parents and Children
Ceremony for Confirmation: Saturday 28 August 3:00pm
(Please note that the sessions of preparation are mandatory and are held on site at St Patrick's Cathedral, 1 Marist Place, Parramatta.)
Do You Follow The School On Social Media?
Did you know the school has pages on Instagram, Facebook and LinkedIn? Posts are made regularly to all pages and if you are a social media user they are a great way to stay informed of the many events and activities happening in classrooms and around the school.
Search for Catherine McAuley Westmead from within either of the platforms.
A recent post to the Instagram and Facebook pages was a fun interview with some Year 7 students as they describe how they have found their first term at high school. You can view this video via the link below.
If you are an ex student or interested in Alumni news then you may like to also follow the Catherine McAuley Alumni Facebook Page. Search for 'Catherine McAuley Westmead Alumni Association'.
Published on: 11 May 2021