Term 2, Issue 4 - 30 APRIL 2021
PRINCIPAL'S LETTER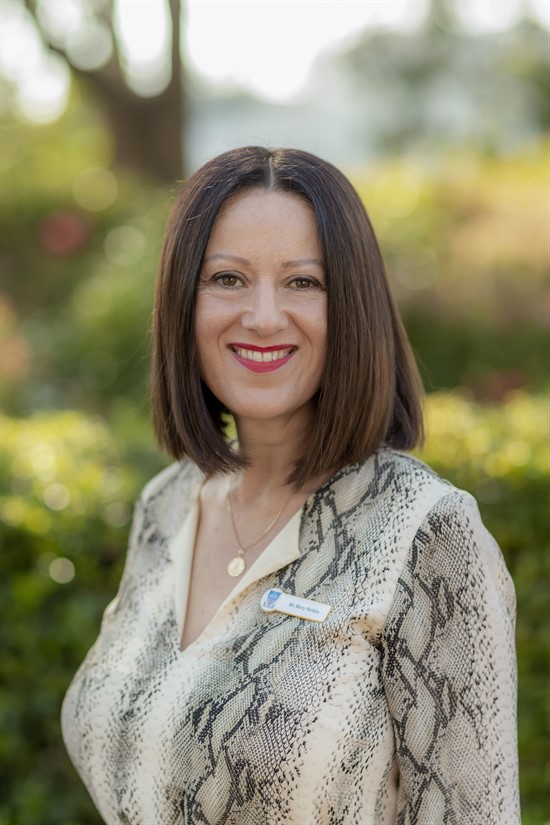 New Staff From Term 2
We are very happy to welcome the following new staff to our team and look forward to getting to know them better. They have all settled into the Catherine McAuley routines and are providing excellent learning opportunities in your daughters' classrooms.
Mr Jaie Skinner (Assistant Principal)

Mr Anthony Young (RE)

Ms Julie Alimpic (PDHPE, RE, Performing Arts, Science)

Mrs Rebecca Wood (Diversity, HSIE)

Miss Rose Espirito (IT Trainee)

Mrs Margaret Hopley (Reception)
Opportunities For All at CMW
We have all embraced the opportunities being offered in Term 2, with invitations for new learning being offered to students and staff.
Students have embraced the classroom opportunities they are being given. In many faculties, the move to inquiry learning continues, and students are highly engaged in their studies.
The term has also brought many extra-curricular opportunities for students, enabled by the increased lifting of COVID restrictions in the past few months. It has been a delight to see so many involved in book club, choir, band, dance, STEM, debating, the Duke of Edinburgh Award, sport teams and many other activities outside the regular timetable. The athletics carnival scheduled for 7th May will provide other opportunities for students to participate in their school community.
We know that extra-curricular activities promote students' sense of belonging within a school community, and we encourage your daughters to continue to look for these opportunities when they can.
For staff, too, this has been a time for learning. Teachers in the Science, PDHPE, Visual Arts, Technologies and Religious Education faculties are continuing their professional learning on rigorous inquiry learning, and teachers in Social Science and History continue to develop their skills in developing skills in reading and writing in that subject.
In addition, in our professional learning day this week, teachers were led through legislative requirements to review and refine practices, improving the learning outcomes for your daughters. Ancillary staff also had opportunities to refine their use of the Compass portal and to develop their knowledge in the area of mental health.
Our next professional learning (pupil free) day is Friday, 14th May. The agenda for staff on this day is to develop our knowledge of feminine and feminist theology and to further understand the place of this in girls' education.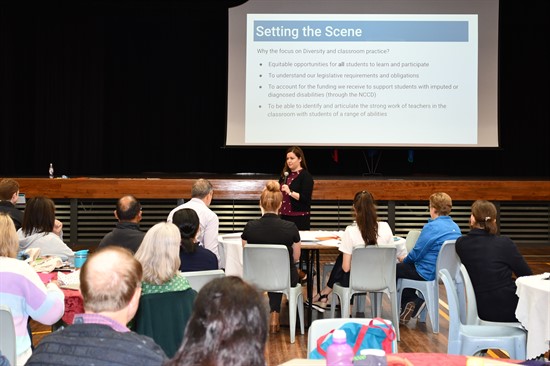 Teenagers' Use Of Social Media Platforms
Whilst we acknowledge that social media use is a natural part of contemporary life for adults and teenagers alike, and is often used in very positive ways, I would like to remind you of some aspects of this practice that cause problems for teenagers.
In the past, supervising a teenager's activities was more simple: we knew with whom our children were spending their time because they were either at school, or at home, or at a place agreed on by the teenager and her parents. There were landline telephones in the house that all members of the household had access to, and so most conversations were public.
With the increase in the use of the personal device, many of these norms have been challenged. Communication is easy for young people, and it is faceless. Communication that happens quickly, and without voice or eye contact, can sometimes invite inappropriate exchanges between young people, causing stress in their relationships with their friends, and grief as a result. Many of these exchanges of messages happen at night, in a student's bedroom.
We recommend good practice in the use of teenagers' personal devices that includes the following:
make conversation with your teenagers about who they are communicating with and the content and intent of the messages they are sharing

talk to your teenager about good protocols for respectful conversations with their peers, even in the online format

devices, including phones, should be used in a family space in the home, rather than in the bedroom

devices should not be taken to bed or left in bedrooms, where it is difficult to resist replying to messages that are received at night.
Mary Refalo
Principal
Published on: 27 Apr 2021
FROM THE ASSISTANT PRINCIPALS
Planning for Term 2
(from: Dr Prue Salter - The Study Skills Specialist)
If you plan ahead and are prepared, you will find school much less stressful and more rewarding. Here are the top tips for thinking ahead:
STUDY NOTES: If you know that you have a test at the end of each topic or examinations approaching, then on the nights you do not have much homework start working on your study notes and summaries. File them in folders at home so they are ready to go when you need them.

ASSIGNMENTS: Always start the assignment the day it is given to you, even if it is just a little bit. Make sure you understand the requirements and if you don't ask your teacher straight away the next day. Brainstorm the steps the first night and do a rough plan of when you will do each step.

ASK FOR HELP EARLY: There is nothing more frustrating than a student who says 'I haven't understood anything we did in the last 3 weeks'. Ask for help as soon as you have a problem. Keep a list of questions for your teacher on a post-it in your textbook or sticky notes on your computer or a list in your phone. Don't let problems or issues build up, ask for help early and often.
THINK ABOUT WHO YOU SIT NEXT TO: Choose wisely who you will sit with in class. This can make a world of difference to your results. If you sit with someone where it is a productive relationship, you encourage and help each other and stay on task and you will understand your work better and have less to do at home.

CONSIDER YOUR WEEK: Plan ahead for busy times. If you know you have nights where you can't do much work or a busy weekend, plan ahead and get things done early. Always look ahead for possible times where you could be caught short of time and make plans to avoid problems.
Learn more this year about how to improve your results and be more efficient and effective with your schoolwork by working through the units on www.studyskillshandbook.com.au - our school's access details are: Username: mcauley Password: 189results
Webinar Information: eSafety's Guide To Parental Controls
A new webinar, eSafety's Guide To Parental Controls, will look at how parents and carers can set up devices and apps to help keep young people safer online. This webinar is targeted to parents and carers of 5 to 13-year-olds. Register for this free webinar via the link below.
The webinar will look at how parents and carers can set up devices and apps to help kids and young people stay safe online.
It will cover:
the benefits and limitations of parental controls

how to set up iOS and Android devices for safety

how to set up popular games and apps like YouTube and Roblox for safety

using family tech agreements and other parenting strategies to manage online risks

how eSafety can help when things go wrong.
This webinar will include practical tips, demonstrations and advice.
Debbie Grigson
Assistant Principal
Published on: 27 Apr 2021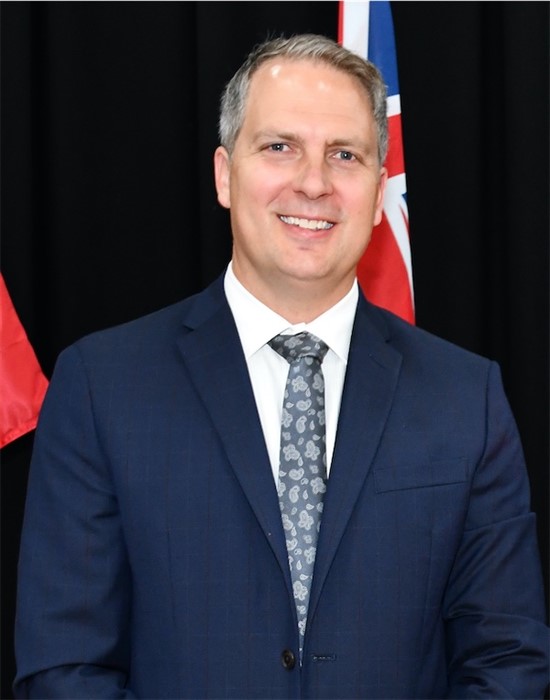 Dear Members of the Catherine McAuley Community,
I would like to begin by offering my heartfelt thanks to all members of the community. I have been made to feel very welcome in the early stages of Term 2. Your warm welcome to this vibrant, faith-filled learning community has been nothing short of humbling.
I would like to specifically thank the teaching staff at Catherine McAuley. In my short time here I have witnessed the truly inspiring drive and dedication displayed by this group of professionals. It is my firm belief that the students of Catherine McAuley receive a level of care and quality of education that is second to none. I have every confidence that, with your continued support, your daughters are capable of greatness should they take up all the challenges and opportunities offered to them here at school.
ANZAC Day
Anzac Day fell this year on the fourth Sunday of Easter. Every year on the 25th of April, Australians and New Zealanders celebrate Anzac Day and gather to remember and honour the fallen and pay their respects. As a school we took time out of our day to pause and reflect on the sacrifices made by those who serve our country both past and present. The clear link to our Catholic faith should not be overlooked - Jesus made the ultimate sacrifice by giving his own life and we should, as people of faith, pause daily to thank our God for this sacrificial gift.
Athletics Carnival
To a more practical matter the School Athletics Carnival is fast approaching. The scheduled date is Friday, 7th May. An information note regarding the carnival was emailed home this week. Please read this note carefully and return the required slip to school by Tuesday, 4th May if you would like to grant permission for your daughter to walk home from the oval at the conclusion of the carnival.
Yours in learning,
Jaie Skinner
Assistant Principal
Published on: 27 Apr 2021
REPORTS FROM THE YEAR COORDINATORS
Year 7 - Improving Learning Skills
In Term 2, Year 7 will continue their transition program which will also be supported in homeroom sessions and the Peer Mentoring program. The focus for Year 7 in Term 2 will be improving learning skills. Students will be setting SMART goals for three of their subjects and have time to track and reflect upon their progress in meeting these goals. I encourage parents and carers to ask Year 7 students to share these goals with you.
In addition, Year 7 will learn the vital study skills required of successful learners. These include note taking and summarising, making study notes, setting up an appropriate home study program and preparing for examinations and in class assessments. The Peer Mentors will be working with the students on managing examination preparations and the stresses that accompany examinations. The girls will learn the importance and value of feeling appropriate levels of 'stress' as a very important aspect of maximising performance.
We look forward to seeing Year 7 grow as learners as the term progresses.
Joanne Dae
Year 7 Coordinator
Year 8 - Teenage Brains and Behaviour
This term Year 8 are learning about teenage brains and behaviour so they can understand why they think and behave in a particular way during adolescence. At the end of Term 1 students learnt about "relational aggression", a term used by psychologists to explain the nasty or disrespectful behaviour often associated with adolescent females. The students identified what "relational aggression" might look like for teenage girls and then explored the relationship dynamics identified by psychologists as "Aggressor - Girls in the Middle - Victim." Charisse Nixon (developmental psychologist) and Cheryl Dellasega (nurse practitioner) explain that essentially, girls are mean to others so they can feel better about themselves. It is a behaviour used to cover up an underlying fear or insecurity. Nasty comments or bullying are used as a way to 'stay on top' so girls can control and manipulate others is an attempt to hide their own insecurities and vulnerabilities. These insecurities and vulnerabilities are often a result of brain development during adolescence. Year 8 learnt about how their brains are 'under construction' during their teens and that as a result, much of their decision making is diverted to the amygdala, which is responsible for emotions, impulses and aggressive behaviour. This means that teenagers are more likely to act on impulse or act 'in the moment' without consideration of consequences or the feelings of others.
As Year 8 progresses through Term 2 they will be learning about strategies they can adopt to prevent impulsive behaviour that can be upsetting to themselves and others. During the Week 1, Term 2 Form Assembly we discussed the following:
Think before you speak. Take a moment to process how you feel before you respond on impulse. Consider how your actions may have an affect on others and on yourself.

It is ok to be kind to others and accept the kindness of others.

Accept the kindness of others as genuine! There doesn't have to be an underlying reason why someone is nice to you.

Being able to identify another's feelings e.g. "Maybe she copied the way I dress because she likes my style. I should take that as a compliment."

Life is much easier when you have positive, genuine relationships with others.
We will continue to explore the work of Charisse Nixon (developmental psychologist), Cheryl Dellasega (nurse practitioner), Dr Hayley Watson (clinical psychologist) and, Dr Laura Meek (medical anthropologist) to explore practical strategies that help young women promote positive relationships.
Leah Morrison
Year 8 Coordinator
Year 9 - Challenging and Taking Care of Myself
This term the theme for Year 9 is 'Challenging and Taking Care of Myself'. The girls have begun reflecting on their study habits from Term 1 and considering what changes they could make in their school work to improve their results.
In addition to this the girls will be learning how to take care of themselves when there are times of stress or if things go wrong.
Tracy Cowling
Year 9 Coordinator
Year 10 - Preparing for Senior Study
Developing student resilience and preparing for senior study form the focus for Year 10 in 2021. In homeroom and at Year Assemblies, the students are being encouraged to use a variety of tools to assist with their organisation regarding homework and study. A year planner to create a personal assessment calendar was shared with the students at the start of the year, and they are constantly encouraged to use their Student Planner for daily organisation. Every Year 10 student has reflected on their past achievement and set a number of goals moving forward, and these will be revisited throughout the year.
Joanne Rehayem
Year 10 Coordinator
Year 11 - Communication and Collaboration
Year 11 continues to work with the theme "Communication and Collaboration", which are the interpersonal skills required to work well with one another, in the 21st Century. The girls are constantly using and refining these skills in all facets of their school life, with a particular concentration on classroom discussion and collaboration; and managing and maintaining social relationships.
The first round of Preliminary assessment tasks have been mostly completed and returned to students. Therefore it is important that the girls continue to communicate with their teachers through seeking feedback and clarity from them as the term progresses. At the start of the school year all Year 11 were shown how to develop an eportfolio. As the year progresses, girls are also encouraged to continue using this platform to store and showcase their achievements and strengths.
At our first form assembly back this term, I reminded Year 11 of the importance of establishing and maintaining solid routines which includes keeping regular sleeping hours, limiting screen time and of course, completing homework and revision tasks.
Many of our Year 11 VET students have begun and successfully completed the first of their work placement commitments from the various VET courses at school. Congratulations girls.
Louise Beadman
Year 11 Coordinator
Year 12 - Make it Count
The main focus is acknowledging that Year 12 can be both challenging and exciting and continuing with our theme of 'Make it Count' .
Presentations during year meetings involve the strategies that can be used to keep things in perspective, to manage any stresses that come along and staying on track, practising smart study habits and managing time effectively.
Mrs Suzan Boulattouf, School Counsellor, will address the girls on strategies to deal with anxiety related to exam preparation. Mrs Amanda Chahine, Careers Adviser, will meet with students regarding applying for university and other pathways for further study. She will also work with students individually or in groups regarding their post school options.
Leanne Kempys
Year 12 Coordinator
Published on: 28 Apr 2021
FROM THE RELIGIOUS EDUCATION COORDINATOR
Students in Years 9 and 10 are studying a new Learning Cycle from the Draft New Curriculum (DNC) titled First Nations, Sisters and Brothers in Christ. The overarching question is what can we learn from Indigenous Spirituality for contemporary life in Australia?
At the time of writing, as Sydney awakes to another day of smoke haze, the First Nations Peoples have cared for this land for 120 000 years. Before colonisation Cultural Fire practices allowed the First Nations People to successfully live in the driest continent on earth. While the smoke haze is not ideal, it is a safer alternative to the raging bushfires which jeopardise lives, homes, businesses, farms and our natural environment. Since the latest bushfires, some agencies have reached out to their local First Nations People to learn how they successfully managed the land using Cultural Fire practices.
Before colonisation, responsible stewardship of the land ensured that future generations would be able to obtain all their needs from the land. Almost six years ago, Pope Francis alerted the world to his concerns for the environment in his encyclical, Laudato Si'. Both Pope Francis and our First Nations People emphasise the importance of care of our common home. Pope Francis writes, 'because all creatures are connected, each must be cherished with love and respect' LS #42. This certainly resonates with an Indigenous worldview.
On 29th November 1986, Saint John Paul II spoke to the First Nations People in Alice Springs. In his address he said, "You did not spoil the land, use it up, exhaust it. and then walk away from it. You realised that your land was related to the source of life".
Stewardship is only one aspect of life where we can learn from our Indigenous People. We look forward to the learnings of our Year 9 and 10 students.
Genevieve Banks
Religious Education Coordinator
Published on: 27 Apr 2021
FROM THE DIRECTOR OF STUDIES
NAPLAN
Students in Years 7 and 9 will be participating in the online National Assessment Plan Literacy and Numeracy Tests (NAPLAN) in Weeks 4 and 5. Information regarding this will be communicated to parents of Year 7 and 9 students on Friday, 30th April 2021.
Assessment Task Dates
Parents and students are reminded to please check the assessment handbooks and the assessment calendars for due dates for assessment tasks. The assessment handbooks can be located on the student intranet or the school website.
Sharon Brincat
Director of Studies (Acting)
Published on: 29 Apr 2021
SOCIAL JUSTICE
JRS Foodbank Donations
Thank you to all families who donated to the JRS (Jesuit Refugee Service) foodbank last term. JRS is an international Catholic organisation with the mission to accompany, serve and advocate for the rights of people seeking asylum. The Parramatta Foodbank helps out approximately 300 - 350 families per week.
Donations were dropped off to JRS during the holidays.
Mercy 6 Advocacy in Action Day
A small number of Year 11 students were challenged to think about what issues in our community need to be advocated at the Mercy 6 Advocacy in Action Day held this week at OLMC Parramatta.
The eight Year 11 students who attended on Wednesday enjoyed meeting representatives from their fellow Mercy schools after a year of online only events. Students were challenged to not only think about the issues needing advocacy within our community but to also propose ideas on how these could be achieved.
The common mission and charism of Mercy girls saw friendships form quickly, with a united voice of the need for advocacy and the power of our voices to make positive change happen.
Kate Hogan
Mercy 6 Coordinator
Project Compassion Wrap Up
Thank you to all students and families who supported the school's fundraising last term for Project Compassion. The school raised $5268,65! Your generous support of Project Compassion supports the many good works of Caritas Australia that promote the common good and solidarity of people around the globe - working to end poverty, promote justice and uphold dignity.
Cutest Kids In Town! Clare House Fundraiser For Project Compassion
Clare House organised a fun Project Compassion fundraiser at the end of last term. Students were asked to match the correct baby photo to the correct staff member for the cost of a gold coin donation.
This was quite a challenge! The winner was Kirsten, 12 Clare, who correctly guessed the most number of photos. $72 was raised for Project Compassion in this competition.
Some of the other fundraising efforts late last term was a Year 12 Dobson Easter photo booth, a Coolock House paper plane competition and a school Crazy Socks Day on Thursday, 25th March.
Project Compassion Fundraiser Events
Published on: 27 Apr 2021
STUDENT AND STAFF NEWS
Welcome to Our New Assistant Principal!
Mr Jaie Skinner started at the school this term as Assistant Principal and will join Ms Debbie Grigson who is the school's other Assistant Principal. Mr Skinner was officially welcomed at a school assembly this morning and he, along with other new staff joining the school this term, were given the traditional Mercy blessing and welcome.
Mr Skinner addressed the school community and thanked everyone for their warm welcome. He had two main messages, one for students and one for staff.
For students he told them that based upon his different roles at different schools he has found there to be one constant and that is that students are more than they know. "Every part of your character can be extended upon, grown and pushed...you are more than you currently are...which is the exciting thing about being young. My challenge to you all is to think carefully about who you could be and aim to be that person".
For staff he thanked Ms Silvana Rossetti for her tremendous work and acknowledged that the school's many successes have only come about through diligent and determined application to the task at hand. He applauded the staff for these efforts.
Mr Skinner was previously the Assistant Principal at Gilroy Catholic College, Castle Hill and prior to that appointment worked at St Columba's College, Springwood, in a range of leadership positions.
ANZAC DAY
The school commemorated ANZAC Day on Friday, 23rd April with a small number of senior history students reading out a commemoration over the loudspeaker at midday. In addition, many students wore rosemary sprigs in remembrance, the Australian flag was placed around the school grounds in a number of locations and the last post was played as students took a minute's silence to remember.
In addition, a small number of Year 12 students attended the Parramatta RSL ANZAC Day Dawn Service on Sunday at Prince Alfred Park and laid a wreath on behalf of Catherine McAuley.
Catherine McAuley Westmead School Song
Our Years 7 and 8 students have not had much opportunity to sing the school song due to previous Covid restrictions so they are being encouraged to learn the words so that they can join in!
View the video made by our student leaders below:
Catherine McAuley Westmead School Song
Schools there are most worthy,
but none with ours can vie.
So proudly let us all proclaim,
our school Catherine McAuley High
Students gather round
to praise the school for which we care.
Let her name re-sound.
from loyal hearts the story we share.
Her banner we'll keep flying.
Our pride will never die.
We'll always "Strive for higher things".
Sing out Catherine McAuley High.
Schools there are most worthy,
but none with ours can vie.
So proudly let us all proclaim,
our school Catherine McAuley High.
Education Perfect Languages Championships 2021
Congratulations to all students who participated in the Education Perfect Languages Championships for 2021! This is an annual international competition with hundreds of schools competing from around the globe. Its aim is to encourage students to learn vocabulary in foreign languages with students competing online.
Catherine McAuley was placed in the top 50 schools globally! We ranked 50 overall out of 1894 schools and in NSW we ranked 6th overall out of 343 schools! A full list of our rankings is below:
50th overall globally (out of 1,894 schools)

6th overall in NSW (out of 343 schools)

34th overall in Australia (out of 1,231 schools)

10th overall in the 1001-2500 students category (out of 133 schools)

6th in Australia for the 1001-2500 students category (out of 92 schools)

2nd in NSW for the 1001-2500 students category (out of 17 schools)

31st overall in French (out of 1,383 schools)

26th overall in Japanese (out of 1,315 schools)

4th for French in NSW (out of 248 schools)

21st for French in Australia (out of 897 schools)
In addition, the school had 92 students who were awarded for their efforts ranging from an Elite Award through to Credit Awards. They will be presented with these certificates at an upcoming school assembly.
CSDA Debating Season Starts This Week!
The CSDA Debating season starts today, Friday 30th April, with Catherine McAuley hosting the first three rounds. Round 1 will be against Loreto Normanhurst. We wish our debating students the best of luck in the competition.
In preparation for this year's debating season a debating workshop was held last Thursday with Annya Reshty, ex McAuley student and ex debating team member. Annya was part of the winning 2015 debating team who won the grand final.
This workshop was a great opportunity for the students to learn from a professional coach. They had a chance to practise their skills as they engaged in mock debates. Annya gave the girls tips on how to successfully develop arguments, prepare and deliver rebuttals and increase their efficiency in the preparation room.
Updates on the CSDA Debating Competition will be shared on the school's social media over the next few weeks.
Sangeeta Raja
Debating Coordinator
EMU - Enhancing Mathematical Understanding
The EMU (Enhancing Mathematical Understanding) program is a chance for students to further develop their numeracy and problem solving skills. An aim of the program is to encourage students in their learning of mathematics and to be confident users of numeracy in their everyday lives and in all areas of the curriculum.
The EMU program was devised by Associate Professor Ann Gervasoni of Monash University and is a research-based intervention approach that has been shown to improve students' knowledge and confidence with mathematics. It offers students an intensive learning opportunity as they come together and work in small groups with a specialist teacher.
Some of the students last week who are part of the program were working on arrays, multiplication, factors and fraction concepts.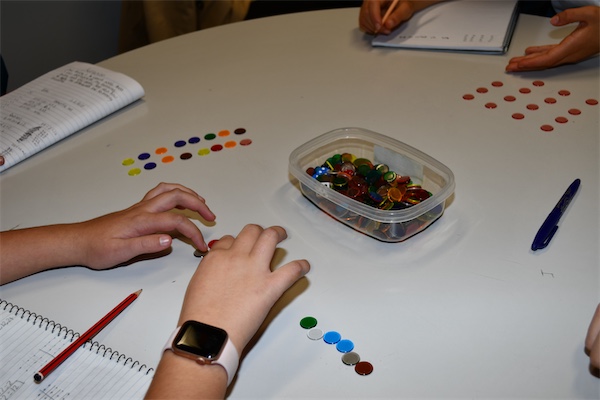 Technology Mandatory Students Plant Up New Raised Gardens Beds
Stage 4 Technology Mandatory students are growing from seed vegetables, fruit and herbs as part of their Agriculture and Food Unit. Students were required to research both the weather conditions in Westmead and what plants would grow well at this time of the year to help them choose their plants. The students grew their plants from seeds over the holidays and transplanted them last week from their recycled milk bottles into the new raised gardens beds located behind the McAuley Forum. The students will now manage and be responsible for the growth of their seeds by watering, weeding and general plant care.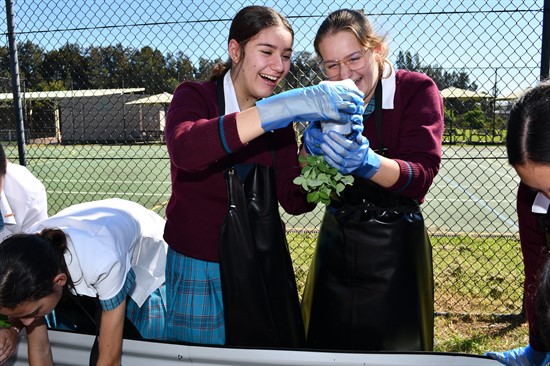 Year 11 Business Services Work Placement
Over the last month, many Year 11 VET Business Services students have completed their first work placement. Work placement is a crucial part of the VET course work, allowing students to learn valuable skills in industry.
This year, students have had the opportunity to work in a wide range of industries and businesses in our local area; real estate agencies, law firms, recruitment and training organisations, doctors surgeries, construction companies, engineering firms and government departments. This has enabled students to experience these industries first hand and explore their many options for employment.
Alexandra Z. (pictured) spent a week at the office of Julie Owens MP, Federal Member of Parramatta, gaining valuable knowledge and experience to take away. Ms Owen's staff commented that both Alexandra and the office definitely benefited from this placement.
Students commented that their week of work taught them both a range of skills and how to contribute to a workplace. Getting to work, managing their time, following detailed instructions and performing tasks in a real environment were all important aspects of their placement and students were happy to experience this and are looking forward to their second placement later in the year.
Taryn Grima
VET & HSIE Teacher and Year 11 Business Services students
Published on: 27 Apr 2021
AROUND THE CLASSROOMS
Year 7 Japanese Taiko Drumming Workshop
Our Year 7 Japanese students enjoyed a Japanese Taiko Drumming workshop on Friday, 19th March where they learnt how to play the Japanese drums.
Year 7 History Students Learn About Burial Customs in Ancient Egypt
Year 7 History students of Ms Dito have been learning about funerary and burial customs in Ancient Egypt. They were given a project where they had to create a historically accurate representation of what would have been inside a pharaoh's tomb - items such as a sarcophagus, canopic jars, hieroglyphics on the walls and important items the pharaohs would need in their afterlife such as chariots, food and jewellery.
Year 8 Visual Arts Mechanical Creatures
Year 8 Visual Arts students in both Ms Fernandes' and Miss Breen's classes have been investigating the artistic practice of Australian artist Shaun Tan. Next term students will be creating these mechanical creatures into ceramic forms!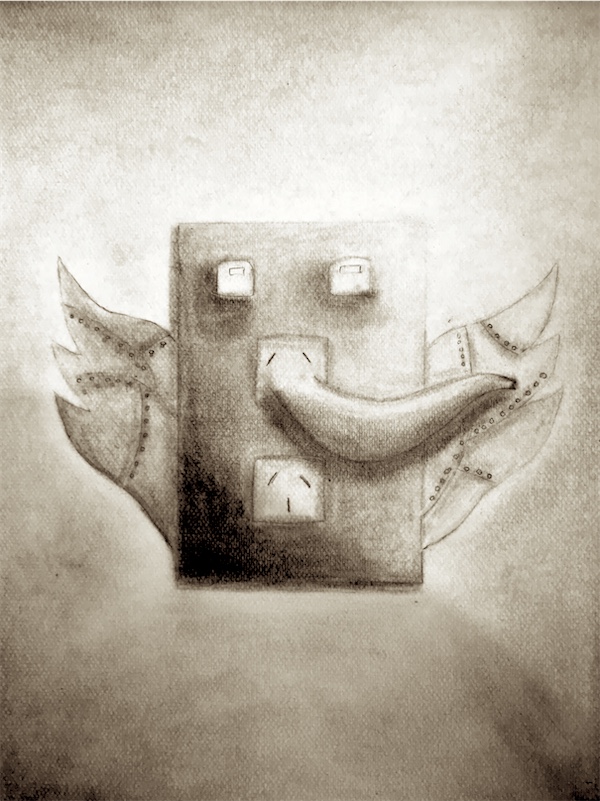 Year 10 Food Technology Students Learn Food Stylists Techniques
Year 10 Food Technology students of Miss Emanuel recently completed a practical lesson where the students were looking at the 'non edible' techniques often used by food stylists for TV commercials. Motor oil instead of maple syrup for example! Or shaving cream instead of real cream! These are just some of the tricks which may be used in television commercials.
Year 11 Design & Technology Fabric Design
Year 11 Design and Technology students of Mrs Bonello and Mrs Spiteri have been working hard creating their own fabric designs. Students chose a designer as a source of inspiration and then individually created a design using Adobe Illustrator. These designs were then professionally printed on to fabric which the students will incorporate into a textile item which they will produce as part of their assessment task.
Year 12 Physics Measure The Speed Of Light
Year 12 Physics has used a microwave oven and marshmallows to measure the speed of light.
The microwaves form a standing wave (see diagram below) inside the oven, which means when the plate of marshmallows is not rotating, there will be hot spots. The marshmallows will melt at the hot spots.
The distance between the melted spots is equal to half the wavelength of the microwaves. By looking up the frequency of the microwaves, the speed of light can be calculated.
speed of light = frequency x wavelength
The students calculated the speed to be 2 900 000 m/s, which is an error of only 3%!
Grant Johnson
Science Coordinator
Published on: 27 Apr 2021
SPORT NEWS
McAuley Waterpolo Team Plays in MCCS Waterpolo Grand Final
Well done to the McAuley Waterpolo Team who played in the MCCS Grand Final on Thursday, 25th March. Our students were undefeated all season however unfortunately lost in the grand final to Domremy, Five Dock. Their coach, Mrs Natalie Nicolson says that the students have been phenomenal all season and have shown great resilience and teamwork throughout the competition.
SWIMMING CARNIVAL 2021
Ryan House Wins Swimming Carnival for 2021
Well done to Ryan House who have been announced as the winners of the 2021 Swimming Carnival!
Overall House Results
1st Ryan
2nd Clare
3rd Coolock
4th Dobson
Points were also awarded for participation in the novelty events. Well done to Coolock House for the most participation!
Participation Novelty Results
1st Coolock
Equal 2nd Clare & Mercedes
4th Caritas
The Overall School Swimming Champions were also announced as well as the Swimming Age Champions. Congratulations to all students.
Overall School Swimming Champion
1st Calysia T. 7 COO
2nd Irene S. 9 CLA
3rd Elisha H. 8 RYA
Age 12 Swimming Champion
1st Zoe L. CLA
2nd Giselle V. CAR
3rd Isabelle S. CAR
Age 13 Swimming Champion
1st Calysia T. COO
2nd Elisha H. RYA
3rd Kansinee E. COO
Age 14 Swimming Champion
1st Irene S. CLA
2nd Samantha T. CLA
3rd Emily G. DOB
Age 15 Swimming Champion
1st Sophie F. COO
2nd Ava S. CAR
3rd Angelina Z. COO
Age 16 Swimming Champion
1st Chloe A. RYA
2nd Luissa L. DOB
3rd Georgia O'C. CLA
Age 17 Swimming Champion
1st Hannah H. DOB
2nd Angelina M. CAR
3rd Michaela A. CLA
Age 18 Swimming Champion
1st Freya L. RYA
2nd Shreya N. DOB
3rd Aimee H. CLA
Published on: 27 Apr 2021
STUDENT ACHIEVEMENTS
Year 7 Student Awarded Highly Commended in WOW Art Competition
Congratulations to Year 7 Visual Arts student Shanelle W. who has received a Highly Commended prize in the WOW Art Competition. The WOW (Wonders of Westmead) Art Competition is an annual event run at The Children's Hospital at Westmead and this year attracted 188 entries from 124 entrants.
Shanelle's painting was titled 'Bushfires' and the school congratulates Shanelle on her outstanding achievement! Well done to all students who participated this year with all entrants receiving a small prize bag, in addition to the major prize winners.
The exhibition will be on display in the foyer outside the Department of Adolescent Medicine until July.
Year 9 Drama Students Performs in Theatre Production During April School Holidays
Well done to Year 9 Drama student Annabelle T. and English and RE Teacher Ms Lowrencev who both performed in the Holroyd Musical and Dramatic Society's production of The Wizard of Oz during the recent school holidays. Annabelle performed as a munchkin, a snowflake and a jitterbug while Ms Lowrencev was the Wicked Witch of the West.
Performances took place at The Redgum Centre, Wentworthville and ran throughout the holidays.
Published on: 28 Apr 2021
Year 12 Student Nominated for NSW VET in School Student of the Year Award
The NSW Training Awards are conducted annually by Training Services NSW to recognise outstanding achievement in the vocational education and training sector.
The 'VET in Schools Student of the Year' is awarded to a student who is undertaking accredited vocational education and training as part of their HSC program of study in 2021. Year 12 Business Services student Annabelle A. from Catherine McAuley has been nominated for this award.
This competitive award sees nominees go through a lengthy selection process with all nominees in the region. Those who are successful through the first round of selection are invited to attend a panel interview made up of representatives from employee and employer groups, training providers, and industry bodies.
Annabelle has been successful in making it to the interview stage and this achievement is testament to her continued hard work in the Business Services course. We congratulate her for this and wish her luck in the next stages.
Taryn Grima
VET & HSIE Teacher
Published on: 29 Apr 2021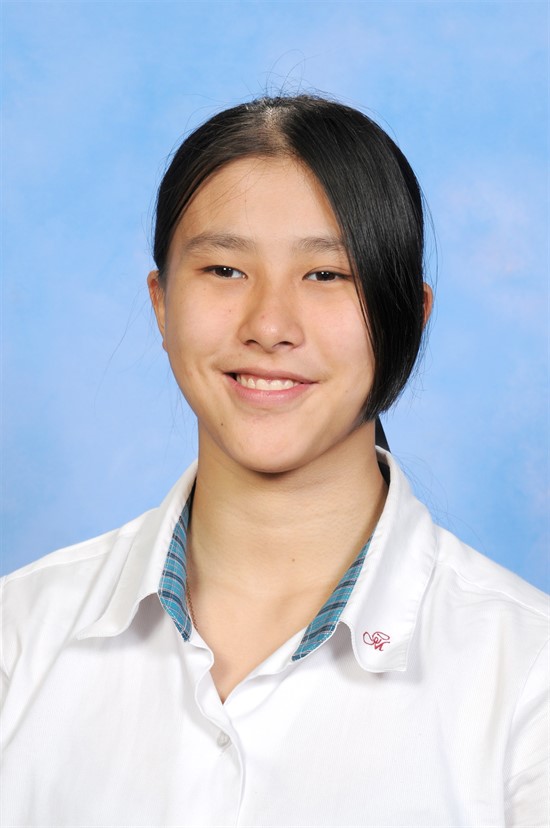 Year 12 Student To Represent NSW At Australian Gymnastics Championships
Congratulations to Xin Mei L., Year 12, who has been selected to represent NSW at the upcoming 2021 Australian Gymnastics Championships. This competition will be held from the 14th - 17th May on the Gold Coast, Queensland. XinMei has been selected into the NSW Acrobatic Gymnastics State Team for Level 6.
Congratulations Xin Mei as this is a tremendous achievement which has required many months of vigorous training and preparation.
Published on: 30 Apr 2021
McAULEY GIRLS DO AMAZING THINGS
Dr Michele Ziolkowski
Archaeologist, Children's Book Author and Co Founder of Not For Profit Organisaton
Class of Year 10 1985
Don't Be Afraid To Seize That Opportunity
"Don't be afraid to seize that opportunity", says Dr Michele Ziolkowski who has found herself from the school grounds of Catherine McAuley in Westmead to the sand dunes and date palm gardens of The United Arab Emirates. "The worst someone can say is no and when someone tells me no, that it can't be done, it only makes me more determined to succeed", she says.
Michele is an archaeologist, children's book author and co-founder of a not for profit organisation for children on the autism spectrum. Michele lives in The United Arab Emirates and her story is one with the message for students that it is OK to step outside of your comfort zone as you never know where that may end up taking you!
Read the full story about our featured ex-student Dr Michele Ziolkowski via the link below.
Published on: 27 Apr 2021
CAREERS NEWS
Career Mondays
One of the recent topics for 'Career Mondays' was Criminology and Investigation and guest presenter Larisa shared what it's like to be a private investigator. Students were fascinated by her role, and it certainly opened their eyes to the realities of working to solve crimes, support police, conduct research to bring about change in the lives of individuals and play a part in delivering justice to our community.
Another topic last term was Nursing and Midwifery with two clinical nurse educators from Westmead Hospital outlining to students what it is really like to be a nurse and midwife.
Carrie Alvaro and Joseph Nguyen challenged student's perceptions of these professions and highlighted that nurses are actually Australia's most highly regarded profession (higher than doctors)! Students learnt of the various career pathways to enter nursing and the different specialisations within nursing.
Thank you to Carrie and Joseph for your fun and engaging presentation!
Risks Of Students Getting Paid In Cash
As a young person, obtaining a part time job can be exciting and rewarding. Getting some experience of the world of work not only helps build employability skills for the future but it is also a chance to learn how to budget and manage money.
Many young people unknowingly accept payment for part time or casual work in cash, not realising that there are risks involved in doing so.
The Australian Taxation Office outlines these considerations if you receive cash for work you do. You need to:
be paid (at least) the correct award wages

ensure you don't end up with a large tax bill because your employer hasn't taken tax out of your pay

get the benefit of super contributions

be covered by your employer's workers compensation insurance in case of an accident.
Young workers should also be receiving pay slips so that they know their hourly rate of pay and that they have been paid correctly for a shift. Please see the links below to assist your daughter in this area if it is relevant to her situation.
Amanda Chahine
Careers Adviser
Published on: 27 Apr 2021
LIBRARY NEWS
T.A.C.E Space Presents The Edison Robot Race Challenge
This term the students at McAuley were challenged to program Edison Robots to complete a race course. The participants spent their lunch times refining their codes and although they were in competition with one another they showed great comradery by sharing strategies, cheering each other's success and giving encouragement through frustrating lows. Congratulations to our winner Alana M. from Year 10.
T.A.C.E - Think, Analyse, Challenge, Experiment, runs every Wednesday in the library. Challenges presented to the students are rooted in STEM concepts. It is open to all students and no prior knowledge is required. Be sure to keep an eye out for our next challenge which launches next term.
Published on: 30 Apr 2021
NOTICEBOARD
McAuley Mini Showcase
Catherine McAuley is presenting a Mini Showcase on Wednesday, 12th May where a selection of student work will be presented from the Visual Arts, TAS and Music classes. Please open the pdf link below for further information.
P & F Meeting Summary Term 1
The Parents & Friends meeting for Term 1 was held on Tuesday, 27th April at 6.30pm in the school library. All parents are warmly invited to attend these meetings but for those who were unable to attend a copy of the minutes and the Principal's Report is below.
Save the Date for upcoming P & F Meetings:
Term 3 - Tuesday, 20th July
Term 4 - Tuesday, 19th October
Sydney Metro Work Around Catherine McAuley
Sydney Metro will be undertaking essential utility investigation work commencing 3rd May for up to seven weeks (weather and site conditions permitting). Please see link below for further details as this may impact on traffic around the school.

Notice from Hillsbus Concerning Route 2570
There is an updated school bus advice from Hillsbus commencing 10th May 2021.
Route 2570 will be shortened to Kleins Rd opp Northmead PS.
Hillsbus reminds students they must have a valid Opal card to travel on school buses, and must tap on and off morning and afternoon.
Do You Follow The School On Social Media?
Did you know the school has pages on Instagram, Facebook and LinkedIn? Posts are made regularly to all pages and if you are a social media user they are a great way to stay informed of the many events and activities happening in classrooms and around the school.
Search for Catherine McAuley Westmead from within either of the platforms.
A recent post to the Instagram and Facebook pages was a fun interview with some Year 7 students as they describe how they have found their first term at high school. You can view this video via the link below.
If you are an ex student or interested in Alumni news then you may like to also follow the Catherine McAuley Alumni Facebook Page. Search for 'Catherine McAuley Westmead Alumni Association'.
Published on: 27 Apr 2021