Term 2 Week 7 - Thursday 9th June 2022
News from the Assistant Principal
Reconciliation Week
On Wednesday, 8th June, the school held Form Assemblies for each year group that incorporated a traditional smoking ceremony. This ceremony was live-streamed to classrooms throughout the school and, at its conclusion, gave every student the opportunity to walk through the smoke to symbolise a spiritual and physical cleansing. Ms Fiona Sandeman worked with our Strong Sisters students and CEDP's Jarrara staff on the ceremony. It was a truly beautiful, respectful and reverent occasion.

Make Your Bed
At Catherine McAuley, you will know that we have high standards. These standards extend to all facets of the school - from the quality of school work all the way down to wearing the right socks! Lately, I have been getting questions from students about why we care so much about 'little' things like school uniform? While there are many reasons a school uniform is important (identifying with our community, representing our community values, our students representing themselves and their families with a sense of pride etc) I believe in the importance of making conscious, positive choices each morning and it's these decisions that are fundamental to our learning and it's the power of these choices that sets us up to be successful, positive members of the community.
With these sentiments in mind, I'd like to share an excerpt from William McRaven's book Make Your Bed: Little Things That Can Change Your Life...And Maybe the World. "If you make your bed every morning, you will have accomplished the first task of the day. It will give you a small sense of pride and it will encourage you to do another task and another and another. By the end of the day, that one task completed will have turned into many tasks completed. Making your bed will also reinforce the fact that little things in life matter. If you can't do the little things right, you will never do the big things right. And, if by chance you have a miserable day, you will come home to a bed that is made - that you made - and a made bed gives you encouragement that tomorrow will be better. If you want to change the world, start off by making your bed."

So please discuss this with your daughters. Make your bed, get dressed in the way you know you should and check that you have everything for a productive day of learning - these little habits will create a lasting positive outcome that will serve you long after you leave Catherine McAuley.
Parramatta Diocese Parents' Representative Council (PRC)
On Tuesday, 31st May I attended my son's school to watch a Parramatta PRC live-stream keynote by Dr Justin Coulson. The presentation focussed largely on the contents of his new book, 10 Things Every Parent Needs To Know. Whilst the presentation itself was immensely informative, energising and, dare I say, fun! Dr Coulson covered topics like how to discipline effectively and set limits; and how to manage issues such as sibling conflict, chores, school and screens; the low attendance at this event was intriguing. My point of mentioning this event here is simply to urge families to watch out for events like this one and prioritise attending. The PRC is regularly able to engage high-profile speakers that individual schools would have difficulty securing and in my experience, they are well-worth setting the time aside for. Look out for other events in future editions of The Weekly Review.
Tell Them From Me - Parent Survey
Parents are invited to use the link below to complete the TTFM parent survey. This survey provides the school with feedback regarding your experience of Catherine McAuley as a parent, and helps to shape future decisions around learning, teaching, school culture and faith development.
http://tellthemfromme.com/xmhmc
Mr Jaie Skinner
Assistant Principal
Published on: 08 Jun 2022
Pray With Us
Published on: 08 Jun 2022
From The School Counsellor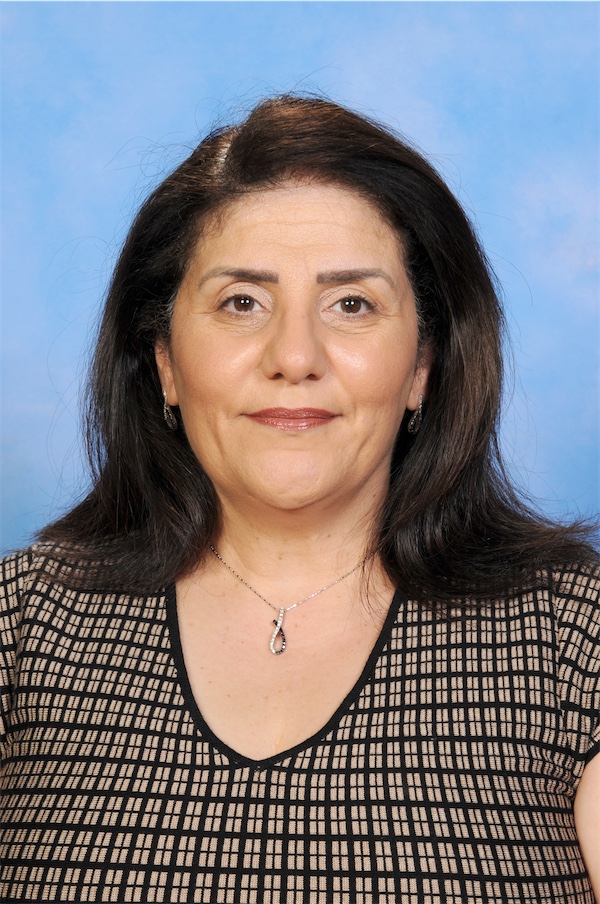 Sensory Grounding
As the school year progresses, I have noticed some students' anxiety levels are increasing and they are unaware of helpful strategies to manage their uncomfortable symptoms. Anxiety is an unpleasant feeling that we all experience at times. It is a word often used to describe when we feel 'uptight', 'irritable', 'nervous', 'tense', or 'wound up'. It manifests when we are worried about the future or rethinking about the past. When we are anxious, we normally experience a variety of uncomfortable sensations.
One important strategy which I have found very effective is called grounding exercises. It is a helpful way for the girls to reconnect them with the present moment. Sensory Grounding is an exercise that promotes mindfulness and awareness through focusing on the sensory experience (www.calltomind.com.au).
Let me give you an example, your daughter becomes overwhelmed or distracted in class after a teacher has set a task of presenting a speech to the class. She gets caught up in strong emotions of anxiety and worry and engages in thoughts of failure and past experiences. Your daughter will start to experience symptoms of anxiety such as pounding heart, sweaty palms, rapid breathing. Grounding exercises can help your daughter to bring herself back into the present.
To practice sensory grounding, it is helpful to have a toolkit selection of grounding exercises that one can use at different times. It will be a process of trial and error to find what works for you. One technique that most people find helpful is the 5-4-3-2-1. Using your senses, notice 5 things you can see, 4 things you can hear, 3 things you can feel, 2 things you can smell and 1 thing you can taste. You may need to complete the sequence a few times to bring yourself back to the present moment.
It is important to have a discussion with your daughter around her sensory preference, meaning what sense does she prefer to self-regulate. For example, if touch is her preferred sense, finding objects such as play dough, kinetic sand, fidget toys that she can access when she is feeling those anxiety symptoms creep up. You can find more information about sensory grounding here: https://calltomind.com.au/how-it-works.
If you have any concerns about your daughter, fee free to contact the School Counsellors, Mrs Suzan Boulattouf (Mon-Fri) or Mrs Kathryn Rogers (Wed-Fri) on 98499100 during school hours.
Suzan Boulattouf
School Counsellor
Published on: 09 Jun 2022
News Articles
Published on: 08 Jun 2022
This Week on Social Media
Follow Catherine McAuley Westmead on Instagram, Facebook and LinkedIn for regular updates. One of the posts from this week is shown below:
AROUND THE CLASSROOMS - Year 8 Visual Arts students are making ceramic 'Mechanical Creatures', inspired by their focus artist Shawn Tan. Their designs have been created using their favourite animal combined with a gadget or suitable mechanical object to create a hybrid animal.
Published on: 08 Jun 2022
Need To Know
Published on: 08 Jun 2022
Upcoming Fortnight
Please see school calendar in sidebar for dates and details.
Term 2 Week 8
Queen's Birthday Public Holiday
CSDA Debating Elimination Rounds 1 and 2
PDSSSC Years 7-9 Football Gala Day
Year 11 Biology Excursion
Year 10 Geography Excursion
Year 10 History In-School Activity

Term 2 Week 9
Staff Formation Day - Pupil Free Day
Breakfast with the Bishop Student Leaders' Forum
CSDA Debating Elimination Round 3
Mini Showcase
Vaccination Program for Years 7 and 10 Students
Year 12 Chemistry Excursion
Year 9 History Elective Excursion
Published on: 08 Jun 2022