LOCKDOWN EDITION - Term 4, Issue 10 - 15 OCTOBER 2021
PRINCIPAL'S LETTER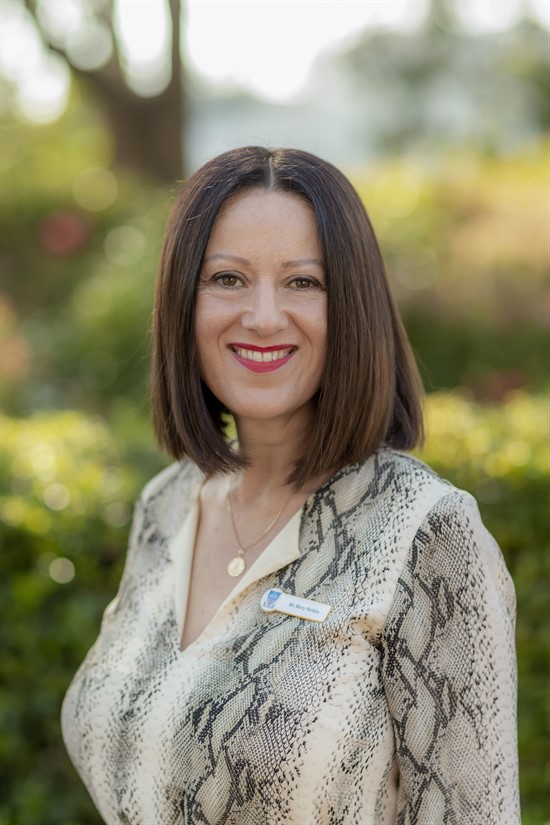 Return to school
It is with great joy and excitement that we welcome students to school in the next few weeks. The ability for both students and their teachers to reconnect on a personal level within the classroom space is important, and I know that we are looking forward to seeing one another again, and to teaching and learning in a more personal way.
I have written to you this week about what the return will look like for students at Catherine McAuley. As always, we will respond to continuing advice from NSW Health with regards to other changes we may need to make to our plan. Once we move to a Level 3 school, the return to school for students may be brought forward. Any changes will be communicated to you as soon as we are able to do so.
Whilst many students are excited about the return to school, some will be feeling nervous. We have been off site for quite some time, and the return will raise feelings of anxiety and maybe even some fear. These feelings are okay. If your daughter is feeling a little worried, allow her to feel this and talk her through her feelings, whilst reassuring her that she is well supported. Mrs Boulatouff, the school counsellor, has included some excellent strategies to support the transition back to a more regular routine that includes earlier mornings and, possibly, more household organisation than has been needed in the past months.
Exceptional learning and work samples
This newsletter is bursting with the creativity and originality of students' work. Even during this intense lockdown period, students have continued to apply themselves to their studies with rigour and diligence, and they should be enormously proud of their efforts.
Thank you to teachers and school staff
The P and F Meeting for Term 4 was held on Tuesday evening. During the meeting, the P and F President, Lis Majnaric, gave a strong vote of thanks to the teachers and school staff at Catherine McAuley, and other parents reiterated this thanks. Their words and sentiments were greatly appreciated.
I would like to affirm this praise of the teachers and school staff of Catherine McAuley. Their attention to all students, the preparation and running of classes, the attention to maintaining assessment of learning, and the continuation of a great many extra curricular activities, have all been exemplary. Teachers and school staff have continued to collaborate with one another to make the school and learning experience one in which students can continue to thrive.
I would also like to thank you for working alongside us to ensure the success of your daughters in the online school environment. This has not always been easy for families; the online environment has brought with it a number of unprecedented family challenges, particularly in relation to school. Your support and trust of the school has, as always, ensured we have all maintained a high quality of education for your daughters.
Mary Refalo
Principal
Published on: 06 Oct 2021
FROM THE ASSISTANT PRINCIPALS
Welcome Back! I know you all must be feeling a little excited at the prospect of school resuming in the coming weeks. I have found juggling the challenges of working from home and assisting my children with remote learning quite taxing. The finish line is in sight and I couldn't be happier. Having said this, I have appreciated being able to see my kids in a different light - watching and guiding them through their schoolwork has, as I have said, been difficult but overall I feel blessed to have had the experience with them.
Please remind your daughters about the importance of routine in the lead up to their return. Some points of focus should include:
Ensuring their uniform is ready the night before. If they have any concerns about their uniform I recommend reaching out to their Year Coordinator in advance. Once back, we will have our usual high expectations around how students present for school each day.
Organise their lunch (or ask your daughter to organise her own) the night before. What we eat has a significant impact on our physical health, but also a direct influence on our energy levels and our mood. Where possible pack a healthy lunch at home, not only for health reasons but it will also improve how 'ready' your daughter feels for her lessons each day. Also of note is that our canteen will be operating a limited menu in the short term when our students return.
Ensure punctuality. This is self-explanatory and key to reestablishing regular routines around school attendance.
We look forward to welcoming all our students back in the coming weeks.
Take care and God bless.
Jaie Skinner
Assistant Principal
Published on: 15 Oct 2021
Why is sleep so important?
(from: Dr Prue Salter - The Study Skills Specialist)
Quality sleep improves your mental, emotional, and physical performance. It also improves your immune system, balances your hormones, boosts your metabolism, and improves your brain function. Sleep is when your brain files or removes all the clutter that accumulates in a day of learning and thinking so you are refreshed and ready with energy for the next day. Getting good sleep is important for both your mind and body.
How much sleep do I need?
Different people need a different amount of sleep in order to function optimally during the day. Whilst most adults need about 8 hours sleep a night, many teenagers need more like 9-10 hours sleep per night. Working out how much sleep you need will take a little time and perseverance. Record how you feel during the day based on how much sleep you had a night and a pattern will start to appear.
Top Tips for getting to sleep and sleep routine
Have a regular bedtime and wake up time. A regular bedtime helps to set your body clock so your body knows it's time to sleep. Waking up at (or near) the same time each day also helps your body to establish a sleep pattern. Get plenty of sunlight during the day too.

Establish a bedtime ritual. Doing a series of actions before bed also helps your body to prepare for sleep. Ideas include, a warm bath or shower, reading a book, listening to quiet music or doing some gentle stretches.

Avoid technology in the hour before bed, including TV, computers and phones.

Exercise during the day so that your body is ready for rest at night.

Don't eat big meals at night. Eat as early as possible and try to avoid rich, heavy food too late.

Limit your caffeine during the day and don't drink any caffeine in the afternoon or evening.

Don't have too much liquid in the evening.

Worrying about problems at school or with friends often stops you from getting to sleep. Talk to a trusted person about things that are worrying you to find ways to solve your problems. You could also try some relaxation exercises such as meditation or positive visualisation.

Have your room as dark as possible when trying to get to sleep. Use a sleep mask if you need to avoid light e.g. from electronic devices, street lights etc.
Staying Asleep
Make sure the temperature of your room is comfortable. Too cold and you may have difficulty falling asleep or staying asleep. Too warm and the heat will also wake you.

Having a quiet environment will help you stay asleep. If loud noises often wake you, having some consistent 'white noise' can be helpful. Earplugs may also work for some people.

A comfortable bed which is large enough for you to spread out and is supportive will help you to sleep well, as will a comfortable pillow which provides support for your neck.

Good ventilation in your room helps to get rid of toxins and keep the air you are breathing fresh. A potted plant in your room may help.

Make sure you go to the toilet before bed.



Good quality sleep
Smelling lavender while you sleep might improve the quality of your sleep. Try a few drops of lavender oil in your washing or on your pillow, or using lavender scented soap.

Have a good sleep environment. Clear your room of clutter. Dust regularly. Have calming colours.
Feeling refreshed after sleep
First thing in the morning, drink a glass of water to help you wake up and rehydrate.

Do some gentle stretches or more vigorous exercise first thing in the morning as part of your morning ritual. This will also help to set your body clock.

Practice deep breathing while you are still in bed to make sure your body is able to take in lots of oxygen and expel carbon dioxide.
If you try out the tips here and are still having trouble with falling asleep or staying asleep, try talking to your doctor to see if there is a medical or other reason.
How to stay positive about your schoolwork
It can be difficult to stay positive at all times about your schoolwork, particularly if you have challenges whether they be personal or whether you are grappling with something like online learning. When we allow pressure and stress to build we can get into bad habits and let go of good habits. As a result students can feel even more drained and exhausted.
The key to being positive and managing negative emotions is to 'fuel up'. 'Fuelling Up' is about boosting wellbeing factors in your life. You need to boost the wellbeing factors in your BODY, MIND and EMOTIONS.
BODY: Here are some things you can do to boost the energy in your BODY
Get better sleep. Feeling good all starts with getting the right amount and type of sleep. Start with a good night-time routine. Stop anything that stimulates you such as caffeine or TV or computer, iPad or phone screens etc. Try a warm drink such as chamomile tea and use essential oils such as lavender oil. Having a soothing bath or shower can also help along with gentle stretching of tight or tense muscles. If you still feel you are not getting a 'good' sleep be sure to see your doctor.
Eat in moderation. Never skip a meal, especially breakfast. Breakfast replenishes your body and helps you start your day full of energy. Eat three main meals, and two to three snack meals a day. Eating five to six times in a day keeps your blood sugar levels balanced, giving you an overall sense of well-being needed for focusing on your tasks and responsibilities.
Exercise regularly. Regular exercise, at least three times per week for a minimum of 30 minute sessions, can virtually 'soak up' stress chemicals in your body and help you to relax and even sleep better. Brisk walking, aerobic classes, swimming, bike riding, or jogging are great exercises to release stress buildup and relax your body and mind to either start or end your day right.
MIND: Here are some things you can do to THINK more positive
Change your thinking and perceptions. Write down your top 5 fears and worries. What's the worst thing that can happen? Then ask yourself, "IS THAT TRUE"? Usually fears and worries are not based on reality but on imagined scenarios that have little to no evidence. If it's something that can't be changed, bring acceptance to it. It is what it is for now!
Change your focus. Have you noticed that what we worry about we make bigger and keep closer to us by the way we think and focus. Try this…make your fears and worries SMALL

in size (5 cm in height)

DARK

in brightness and as far away as possible in

DISTANCE.

When we change the size, brightness and distance of the things that upset us in our minds it reduces the intensity of the emotion.
EMOTIONS: Here are some things you can do to FEEL more positive
Acts of kindness. Make a list of 5 acts of kindness you can do every day. Make them simple acts of kindness that are easy to do such as saying thank you etc. Do these 5 acts of kindness every day for 6 weeks. The research shows that people that do this and think of 3 good things in their life (as above) have a dramatic positive boost in their mood.
3 good things exercise. Every day at the start and end of your day think of 3 good things that happened. Write them down. Then think about either WHY those good things happened or how it MADE YOU FEEL when those good things happened.
Start ticking things off your list
Learn more this year about how to improve your results and be more efficient and effective with your schoolwork by working through the units on www.studyskillshandbook.com.au - our school's access details are: Username: mcauley Password: 189results
Debbie Grigson
Assistant Principal
Published on: 15 Oct 2021
COUNSELLOR'S CORNER
Back to School Routine
Be Prepared! Don't let the start of school sneak up on you and your daughter!
Remind them they will be returning to school, reinforce the positive side of school such as seeing their friends, learning their favourite subject. Nothing makes it easier to get back in routine than being prepared!
Set An Alarm: After being at home for so long you might have forgotten what an alarm is. Setting your alarm will help you wake up for those early mornings and also get you back to waking up early again. Use an old-fashioned digital alarm clock (not your phone). Start it now before school starts.
Go To Sleep Earlier: Sometimes having almost no obligations can result in going to sleep late and sleeping in. This is one thing students (especially teens) tend to do when they can. The Australian Centre for Education in sleep recommends 10-12 hrs per night for primary students and 8-10 hrs for high school students. Getting enough sleep significantly contributes to overall health, emotions, concentration, problem solving, creativity and motor coordination. How much sleep do you really need?
Routine / Checklist: Having a routine chart will help you and your daughter know all they need to do and when. Place it on the fridge / study and discuss the jobs they need to complete, explain what needs to be done and show them to ensure they understand.
Establishing routine and checklists take the pressure off you to have to remember everything. EG; having a checklist (timetable printed) to ensure the school bag contains all the items needed for the next day at school and doing it the night before prevents a mad panic and undue stress the morning of.
Feeling Worried About Coming Back To School: It's normal to feel a little worried or anxious about returning to school and the impact of the virus because everyone is talking about it.
It's important to talk with your child about how they are feeling. Validate their feelings: "I hear that you're worried about picking up this virus. There's been a lot of information about it on the news, but let's get some good information." So validate, but then stay fact-based.
Don't be dismissive, like, "Oh, that's silly to worry about that." Normalise their concerns and try not to exacerbate them "It's OK to feel a little excited but also a little worried about coming back to school".
Feeling a bit worried is a normal feeling to have about this unusual situation. There is help and people to talk to. 5 Ways to Help Teens Manage Anxiety About the Coronavirus
School Counsellor, Suzan Boulattouf, is available to discuss your concerns at any time. Please phone 984 9910.
Talk To Your Daughters About The Following: So that we can all be safe while at school, it's important we all follow some basic rules. You can do a lot to keep yourself and others safe. Coronavirus (video to play). For example:
Social distancing practice giving elbow bumps or ankle taps instead of high 5 and hugs.

By standing further away from friends and by not touching people, fewer germs are spread. This virus is like a flu or cold, that is spread through touching or contact (sit farther apart from one another, by practicing stretching their arms out).
Try to keep your hands away from your face and wash your hands regularly. There will be hand sanitizer in classes and soap in the bathrooms available. If it runs out, please let a staff member know and we will get it restock.
Washing hands with soap and water for 20 seconds.
Suzan Boulattouf
School Counsellor
Published on: 06 Oct 2021
FROM THE RELIGIOUS EDUCATION COORDINATOR
On Wednesday, 13th October, Mr Nguyen accompanied the Year 9 MAG Leaders (via Zoom) to the Diocesan Launch for the Australian Catholic Bishops' Social Justice Statement 202-2022. This year's statement is titled Cry of the Earth, Cry of the Poor and affirms that "we human beings need a change of heart, mind, and behaviour". Cry of the Earth, Cry of the Poor, draws from Scripture, from the theological tradition, from Catholic Social Teaching, and from the wisdom of the world, including the insights of the First Nations.
To help the students break open the message of this year's statement, addresses were given by the Most Reverend Vincent Long Van Nguyen, Bishop of Parramatta and Mr Greg Whitby, Executive Director of Catholic Education Diocese of Parramatta (CEDP). The Diocesan Coordinator for Peace, Justice & Ecology, Dr Sebastian Salaske-Lentern, facilitated this event with the Mission Team from CEDP.
The Australian Catholic Bishops have invited the whole Catholic community to join them in taking up Pope Francis' invitation to a seven-year journey towards total ecological sustainability, guided by the seven Laudato Si' Goals. These Goals are: response to the cry of the earth; response to the cry of the poor; ecological economics; sustainable lifestyles; ecological spirituality; ecological education; and community engagement and participatory action.
The launch of Cry of the Earth, Cry of the Poor is very timely with the COP 26 United Nations Climate Change Conference commencing in Glasgow on Sunday 31st October. While there may be some hesitancy by political leaders to appreciate the importance and urgency of this agenda, at Catherine McAuley initiatives have been implemented to reduce our environmental footprint. As educated Christians we realise the necessity to be good stewards of the earth and that having dominion over the earth is at the expense of not only the earth but of its most vulnerable inhabitants. We look forward to hearing more from the Year 9 MAG Leaders and our new Leader and Assistant Leader of Environment.
God of wonders,
you show us your beauty in all created things.
Help us to pay attention:
to the taste of the ocean on our lips,
the warmth of the sun on our hands,
the song of birds in the morning and evening,
the fragrance of the earth after rain,
and to the star that guides us.
Creator God,
we stand in awe of all that you have made.
Fill our hearts with gratitude
for every good gift, great and small,
that feeds and forms us,
inviting and enabling us
to become people who are fully alive
in your amazing grace.
AMEN.
Genevieve Banks
Religious Education Coordinator
Published on: 14 Oct 2021
SOCIAL JUSTICE
Over 3 Million Steps Completed in the Steps Forward for Timor Challenge
Clare and Dobson Houses were challenging McAuley students last term to count their steps as part of a 'Steps Forward for Timor' challenge to showcase their House spirit while at home and raise awareness for the Mercy Works Katilosa Community Centre. This Centre provides support for children, youth and adult women living with disabilities in the Baucau district of Timor-Leste .
McAuley students were logging their steps each day to see which House could log the most steps. With 3,287,645 steps logged the winners were Gold Medal - Clare, Silver Medal - Dobson and Bronze Medal - Coolock.
Well done to all students who participated!
Published on: 06 Oct 2021
STUDENT AND STAFF NEWS
Year 12 Student Awarded the Bishop of Parramatta Award for Student Excellence
Congratulations to Year 12 student Aimee H. who has been awarded the 2021 Bishop of Parramatta Award for Student Excellence. This annual award is given to one Year 12 student from each Catholic school in the Diocese of Parramatta. It recognises students who witness their Catholic faith and achieve well in their academic, sporting, creative, vocational or community endeavours.
Aimee will be presented with her award at the Year 12 Graduation ceremony to be held later in the year. The citation recognising why Aimee was chosen for this prestigious award is below:
Aimee is a woman of Mercy who currently serves Catherine McAuley as School Captain. She loves learning and an academic challenge. Aimee has successfully completed the Accelerated Maths course and has entered many Mathematical and Science competitions. Aimee has generously assisted others as a Peer Tutor.
Aimee is a talented athlete who has represented the school in a variety of sports. One of Aimee's legacies will be her environmental initiative. She has implemented a program for environmental awareness and a practical application. Aimee quietly inspires others to strive for higher things.
Aimee is a most worthy recipient of the 2021 Bishop's Award.
Congratulations Aimee!
2021 Video Wrap Up
The year that has been 2021! What a year 2021 has turned out to be! Here is a fantastic recap of the year so far at Catherine McAuley Westmead as told by our Student Leaders.
Thank you to the Year 11 team of students who have put this video together - Charlize T, Student Technology Leader and her team consisting of Caitlin M, Chloe W, Sophia C and Arabelle R. Brilliant work!!
Year 11 Student Leaders Farewell Year 12 Leaders
The Year 11 Assistant Leaders organised one last Leadership meeting on Wednesday, 15th September to wish our Year 12 Leaders well for the coming HSC and congratulate them on what would conventionally have been their graduation. We reflected on the outstanding initiative and resilience that this team has demonstrated throughout the year, especially the commitment shown during online learning.
An enormous thank you to both Mrs Kempys, Mrs Beadman and all the leaders on behalf of the whole Catherine McAuley Community!
Victoria C., School Captain 2022
Year 11
The Earth Action Committee (EAC), a student environment group, also farewelled their Year 12 leader Davida S. and Year 12 members at a Zoom meeting last term. The meeting was a chance for all students to say a final goodbye and thank you to the Year 12 students and to discuss the handover. Students also discussed what they had achieved this year including the EAC noticeboard, EAC newsletter, Skip the Straw campaign and the launch of Plastic Free McAuley.
Early Entry University Offers for Year 12 Students
The number of Year 12 students who have received an early entry university offer continues to grow with 203 courses offered to a total of 95 students. 37 of these students received an offer to Macquarie University through the Leaders & Achievers scheme; many students received offers through the Western Sydney University True Rewards Program; and many received offers through the Australian Catholic University ACU Guarantee scheme.
There is still another round for Macquarie University and the University of Technology Sydney to come.
While some students may decide not to follow through with their offer it does give them peace of mind as they head into the HSC. Students have received offers in a great mix of courses from law, nursing, psychology, education, design to medical science, planning, exercise design and social work.
Congratulations to all students!
New TAS Department Ag Plots
During lockdown the school site and maintenance team have kept busy around the school grounds. The new Ag Plots to be used by students are nearly complete!
Years 7 and 8 Technology Mandatory students will be using these plots as they learn about agriculture in the 'Food and Ag' Unit. The students work in groups to sow seeds that will eventually grow into vegetables they can then use within their dish that they will make in the Food Technology kitchen towards the end of the unit. Students will look after their crop ensuring it is watered, kept tidy and fertilised when necessary.
Years 7 and 8 will also use the Ag Plot during their Digital Technologies Unit. In this unit every student learns how to code using Grok Learning. They learn the basics of programming in Python with a BBC micro:bit. A micro:bit is used to determine the temperature and moisture levels of the plants. Students work in groups and choose one plant to monitor over a few lessons. They check the levels and record them using a graph.
In the future once the Ag Plot gets going the TAS Department is planning to plant a variety of different fruit and vegetables within the Stage 5/6 Food Technology units where they will be used to promote sustainability for our future generations. The Hospitality classes will also make use of the Ag Plot so that students can harvest their own ingredients to be used in the student lead Cafe on Darcy.
Joan Mani
TAS Coordinator
View a video of the new Ag Plots below:
Plant The Seed
A social media campaign called 'Plant The Seed' is soon to be launched by a dedicated group of Year 11 students as part of their involvement in the Western Sydney University (WSU) Masterclass Competition. This competition, which took place last year, uses project-based learning to empower students to think creatively and critically. Our students won the Mental Health & Wellbeing category and were awarded $1000 to fund their idea.
The students have provided further details below:
The Western Sydney University Youth Leadership Masterclass has brought us together to create a solution to an ongoing problem in our world - mental health. Our team is composed of Year 11 students Zara Z, Victoria C., Amy H., Macy S., Makayla H. and Angelina M. Over the past year, we have collaboratively been working on our campaign solution, which is finally ready to be launched!
This competition required us to design a service to address the question, 'How can we make Headspace and mental health conversations more accessible, especially within culturally and linguistically diverse communities?'
Recognising people's hesitancy to start conversations regarding mental well-being, we have created a social media-based service called 'Plant the Seed' which conflates the idea of growing a plant with the unique and personal growth journey that comes with mental health. We seek to allow people to feel supported and validated in paying attention to the minor actions which contribute to their overall wellbeing. We also want to educate participants about how they can reach out when necessary. After weeks of planning, our efforts came to fruition as Western Sydney Uni selected our project as a winner of the one thousand dollar seed funding, turning our idea into a reality!
We have been working with Dr Nicole Bridges from Western Sydney University and Ms Chahine, Catherine McAuley School Careers Advisor, to create a seven week social media campaign which is due to start on the 1st of November through Instagram and Facebook. To participate in and support our program please follow, '@planttheseedofficial' on Instagram and Facebook.
Zara, Victoria, Amy H, Macy, Makayla and Angelina
Year 11
Year 10 Information and Software Technology Students Participate in Cyber Security Incursion
Year 10 Information and Software Technology (IST) students had a unique opportunity in Week 10 last term to participate in a cyber security virtual incursion through a collaboration with Deloitte.
McAuley students joined their teacher Mrs Hartman and students from 16 other schools across the Catholic Education Diocese of Parramatta for what was a unique learning opportunity. Deloitte has identified the area of cyber security as an area of particular need in the workforce with a critical shortage of experienced personnel.
Students were able to listen to online input from industry experts and participate in hands-on activities in Deloitte's Hackazon environment. This is a gamified environment allowing for exercises related to various cyber security topics. Students continued working at their own pace on the challenges presented to them over the holidays with prizes to be announced soon for participants.
Year 7 English Introduction to Drama
Year 7 English students of Ms Shipley have been studying the play script 'Beauty is a Beast' by D.M. Larson as part of their introduction to Drama.
We were given the task to choose a scene from the play and act as its director, providing detailed information on everything that is presented in the scene. We started with a planning document where we had to find the scene we wanted to work on, choose the costumes, characters, setting and plot. We were required to put together a director's portfolio containing this information and give a justification for our decisions.
We were able to manage this English assessment task whilst learning online because we focused on certain aspects of the task in allocated class time, which allowed us to feel organised and to confidently complete our director's portfolios. Our teachers also gave us constant feedback on our work, therefore allowing us to make improvements on the different areas of our task and to correct our mistakes.
The play 'Beauty is a Beast' concentrates on the theme 'it's who you are, not what you look like, that matters' which contradicts the norm in our society where often each person desires for attractive looks. This task was an enjoyable one and creating mood boards for our inspiration and ideas was one of the most innovative parts of the task.
Angelique A., Amelia A., Charlice P. and Natalia K.
Year 7 English

Lockdown Writing Competition
Last term Mrs Pietrantonio ran a writing competition with students encouraged to write in any form and on anything. The target audience for the writing piece was to be 12-16 year olds. All students in Years 7-11 were invited to take part. Mrs Pietrantonio has provided extracts from the winning entries.
1st Place - Aliyah S (Year 9)
2nd Place - Shanela D (Year 8)
3rd Place - Angelin P (Year 11)
Published on: 06 Oct 2021
AROUND THE CLASSROOMS
Around the Virtual Classrooms
Spotlight on Visual Arts and some of the activities the Visual Arts Department has been doing over the past weeks. Follow the school social media (Catherine McAuley Westmead on Instagram and Facebook) for many more Around the Virtual Classrooms including a Spotlight on TAS late last term.
Students Participate in Drawing Workshop With Multi Disciplinary Artist
Students were invited to participate in a special drawing workshop late last term with multi-disciplinary artist Gillian Kayrooz. Students had to bring along an object of significant meaning to study. Some examples of the work created are shown here.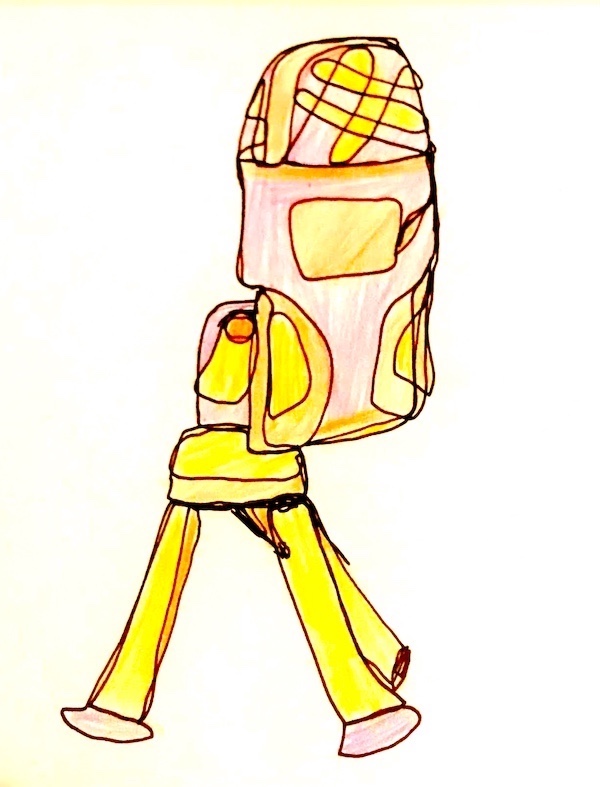 Year 9 Hyperrealistic Self Portrait Drawings
Year 9 Visual Arts students completed their hyperrealistic self portrait drawings at the end of last term. The A3 sized graphite tonal drawings were inspired by the practice of contemporary artist Paul Cadden and resemble high-resolution photographs. Visual Arts teacher Ms Breen said she is very proud of the mastery of technique shown in these drawings!
Year 11 Portraiture
Year 11 Visual Arts students of Mrs Lane have finished their portraiture works showcasing different perspectives of an individual. Students selected their own preference for material e.g. coloured pencil, acrylic paint, watercolour, charcoal. Each student demonstrated strength in their personal style and selection of media. Some examples are shown here.
Year 10 Mechanical Creatures
Year 8 Visual Arts students of Ms Fernandes have been drawing mechanical creatures inspired by the artist Shanun Tan. Shaun Tan is an Australian artist, writer and filmmaker.
Published on: 06 Oct 2021
SPORT NEWS
Today at our House Assemblies we were able to announce the results from our Athletics Carnival to the school community. Click on the link below to view the results.
Toni Lee
Sports Coordinator
Published on: 14 Oct 2021
CAREER NEWS
Ex Students Share Their Career Journey With Year 11 Students
On Wednesday, 6th October, three former students were invited to share their career journey with Year 11 at an online panel. Term 4 is an important time for reflection and goal setting, and to be inspired as Year 11 begins to plan for the future beyond school. Our panel guests included Mathura Jeyandrabalan (2015), Jasmin Khayat (2016) and Bianca Liclican (2017), who happily shared with honesty and authenticity, their perspective on making the transition from high school to tertiary education, and some of the realities of becoming a young adult. It was encouraging to hear them share their tips for HSC success with Year 11 and explain the ways they arrived at their career choices.
Some highlights of their career journey are outlined below:
Mathura studied Diagnostic Radiography at the University of Sydney and has recently moved to Perth where she is currently working as a radiographer. Mathura began a degree in Advanced Science at WSU, majoring in Chemistry straight after the HSC year and then transferred into Bachelor of Applied Science (Diagnostic Radiography). She completed a range of clinical placements in metropolitan and rural areas.
Jasmine studied a Bachelor of Fashion Design at Fashion Design Studio (FDS), graduating in March 2020. During her studies she completed three internships and an overseas buying and sourcing trip. She was invited to Australian Fashion Week 2021 as an industry professional and is due to launch a portion of her label's essential collection for Winter 2022.
Bianca is currently studying a dual degree - a B Arts with the University of Sydney and Sciences Po (IEP) - a unique program that saw Bianca begin her degree in Menton, France. Her two year European experience studying Mediterranean and Middle Eastern Studies gave her international scope and amazing opportunities, some of which included volunteering with The Animal Fund (TAF) in Monaco. Since returning to Sydney in 2020 she has become a Communication Associate for Strategic Advocacy for Human Rights, and she is currently double-majoring in International Relations and Visual Arts.
We are grateful to our alumni for sharing their wisdom and experience at this event, and wish them all the best with their future endeavours!
Amanda Chahine
Careers Adviser
Year 9 Careers Workshop
On Tuesday, 12th October, Year 9 experienced an online careers workshop - their first taste of careers education and an important part of their high school journey. Introducing careers education to high school students earlier continues to be a popular topic as the uncertainty of the future of work regularly features in the media.
Students had an interactive session learning about the facets of career development, had some of their assumptions about careers challenged, and also heard about the importance of human skills, such as creativity and communication that will enable them to have long term employability as these skills are transferable.
All of Year 9 can now access Job Jump, an online careers resource and news subscription that will keep them updated on career opportunities and events. Session two of our workshop was a resume writing session with guest presenter Kathryn Taylor from Turning Point Consulting who enabled students to identify their strengths and skills.
Hopefully this introduction will give students confidence to begin exploring the many exciting possibilities available beyond school.
Amanda Chahine
Careers Advisor
Published on: 06 Oct 2021
LIBRARY NEWS
Keep Up With The News - New access to Sydney Morning Herald
Attention Students: If you are looking for a quality news source look no further than the library website! As a member of the school community you have access to the Sydney Morning Herald subscription. The site provides access to a back catalogue of newspapers dating from 2006 to the present and can be browsed by date or word searches.
To access the database simply head to the library website, open the Databases page then click on the Sydney Morning Herald logo. You will automatically be logged in using your CENET details.
Remember, not all news articles are created to educate or inform, most are focused on entertainment and generating an audience so leave the tabloid, click bait and dubious content behind and head to our databases to receive quality information from a reputable source.
Published on: 14 Oct 2021
STUDENT ACHIEVEMENTS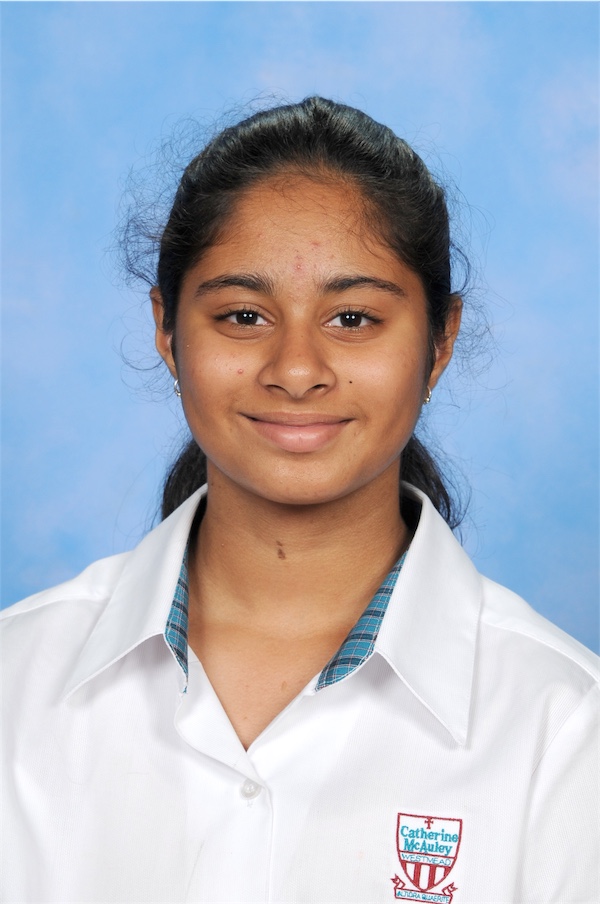 Congratulations to Prasidha P., Year 7 who entered the Cumberland City Council Photography and Creative Writing Competition and has been awarded a Certificate of Achievement for her poem about Cumberland Council.
The Cumberland Council
(Seen by a visitor)
You get out of your soft cosy bed,
You clean your teeth, then get ready to be fed,
After all that, you drive in your car,
That is probably shiny and goes very far,
You then reach a city that holds much fame,
And your curious mind gets hooked into its name.
It's an interesting place with people always rationed,
Houses which are new, while others old-fashioned,
A lady in her backyard, says hello with a call,
And then you encounter the most special place of all.
A park with children playing on their bikes,
All with a smile that one ought to like,
There are people of all cultures, old and new,
But their differences didn't matter, not even for a few.
You then continue your journey throughout this beautiful city,
By discovering many restaurants and gardens that are pretty,
The people living here seem to be happy, joyful and free,
"This place will continue to be like this," you foresee.
These group of suburbs have all sorts of facilities,
Hospitals and Schools for people with many abilities,
No matter how hard things are, they all stick together,
They lend helping hands for those they love forever.
"This community is so connected," you think and smile
With their council that has helped them improve a mile
You sigh, and wonder, "Isn't this a wonderful place?"
As you drive back out of this place, with a grin still on your face,
Then you stumble upon the sign "Cumberland Council",
"I'm sure I won't forget this area, where sadness is at nil."
Year 10 Student Submits Speech To Be Read Out in Federal Parliament
Reya R., Year 10 hopes to one day enter politics which is why she was particularly keen to submit a short speech with her vision for the future as part of 'The Raise Our Voice in Parliament' campaign spearheaded by social enterprise Raise Our Voice Australia. A shortlist of these speeches will be read out in Federal Parliament during Youth Voice in the Parliament which runs between 18th - 22nd October. Speeches will be read out by the student's local MP.
Reya submitted a speech outlining where she would like to see Australia twenty years into the future. She hopes it is a place where women and minorities are heard and represented in parliament and other leadership roles and is a country that changes the way it sees migrants and refugees.
Reya was recently interviewed by SBS News where she spoke about her passion for these changes and why she decided to submit her speech. Reya's interview with SBS News can be viewed on their website: https://www.sbs.com.au/news/the-young-australians-writing-speeches-to-be-delivered-in-parliament/3effaac5-02ba-4d2a-8744-e4331985a19f
Published on: 06 Oct 2021
McAULEY GIRLS DO AMAZING THINGS
Abbi Lewis was from the Class of 2021 but left at the end of Year 9 to concentrate full time on her ballet dancing. Congratulations to Abbi who left during the school holidays to live in Brussels, Belgium as she has been accepted into the Brussels International Ballet School!
Abbi has moved to Belgium by herself to continue with her dream of a career in ballet dancing. Well done Abbi on this amazing achievement! Catherine McAuley is very proud of you!!
Erica Vogels
Senior Policy Officer, Department of Foreign Affairs and Trade (DFAT)
Junior Diplomat, DFAT Pacific COVID-19 Taskforce
Class of 2011
Mercy Values in Action
Erica Vogels, Class of 2011 was destined for a career where she could make a difference; a trait which started in her high school years at Catherine McAuley as Vice School Captain and President of the Student Representative Council. With jobs working for the Fred Hollows Foundation, the Pacific Gender Section of the Department of Foreign Affairs and Trade (DFAT) and currently deployed by DFAT to Papua New Guinea as part of DFAT's Pacific COVID-19 taskforce, Erica is certainly working hard to make a difference.
"Catherine McAuley's focus on the Mercy values influenced and shaped my core values in my teenage years and are still values that I consider powerful drivers in the decisions I make today", says Erica.
Published on: 06 Oct 2021
NOTICEBOARD
Parents & Friends 2022 Committee Appointed
The Parents & Friends Annual General Meeting was held this week on Tuesday, 12th October 2021. At this meeting the P&F Committee for 2022 was elected. They are:
President: Elisabeth Majnaric
Vice President: Laila Nagawkar
Secretary: Vinko Laus
PRC Representative: Penny Wallace
General Committee Andrew Millen, Sara Sundstrom, Pauline Poumale, Danielle Gardner, Helen Bounader, Tony Anthony, Gail Paternott, Melanie Wales, Julie Brownlow
The P&F Committee can be contacted via their email address:
mcauleypandf@parra.catholic.edu.au
A Message From The School Uniform Shop
Due to current COVID-19 restrictions, the current NSW health directive prevents on-campus stores from re-opening. Uniform purchases can be made online at
https://theschoollocker.com.au/schools/catherine-mcauley-westmead.
To assist with online ordering, size charts have been added to all uniform items, so you can measure your child to purchase the appropriate size.
The School Locker will exchange or refund any items purchased online, as long as they still have their tags on and are brand new/unworn.
For any students in Year 10 who need to purchase a new blouse, you can now purchase a senior blouse and wear this during Term 4.
When the current restrictions lift, campus stores will reopen for bookings only during normal trade.
Please refer to the school locker flyer for more information.
Please remember that the uniform shop, 'The School Locker', operates as an independent business. Specific inquiries about uniform purchases should be directed to them. The school uniform requirements are listed in the Student Planner.
School Buses Returning From Monday 18th October
All school bus services will recommence from Monday, 18 October 2021.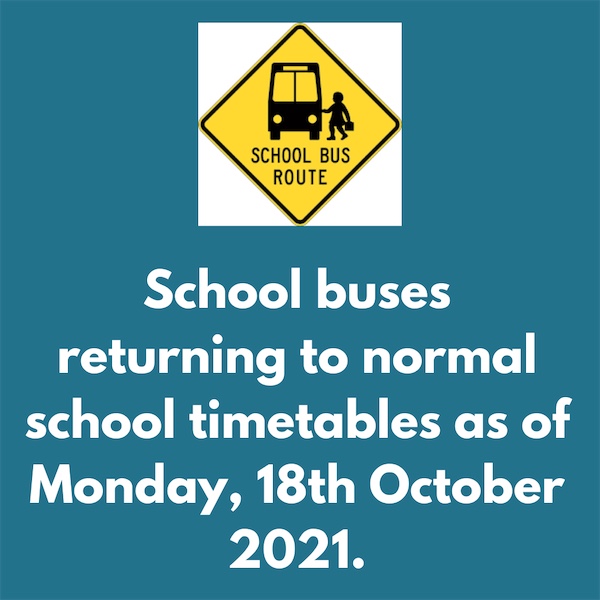 A Notice From Hillsbus Concerning Route Changes
From the 18th October route 610X peak extensions from/to Kellyville will be curtailed to operate between Castle Hill and the City, and there are minor timing changes to routes: 602X, 607X, 610X, 611, 612X, 613X, 614X, 615X, 616X, 619, 620X, 622, 642X and 652X. Schools which are directly affected by any of these changes have been informed with new school advice sheets.
Travellers are encouraged to plan their trips on Transportnsw.info or call 131500 for travel options.
YEAR 7 and YEAR 10 VACCINATION PROGRAM 2021
Due to NSW Health Department's Covid-19 Vaccination rollout the Years 7 and 10 Vaccination Clinics were cancelled. Catch-up vaccinations will take place at a later date so parents aren't required to take their daughter to their local GP. Consent forms signed by parents will remain valid until the end of 2022.
Catherine McAuley Community Business Directory
A reminder that the school has a Catherine McAuley Community Business Directory. This directory is a collection of parent owned businesses and is something you might want to consult when you are next looking for a particular item or service.
If you would like to be included in the directory please fill out the form in the link below:
Do You Follow The School On Social Media?
Did you know the school has pages on Instagram, Facebook and LinkedIn? Posts are made regularly to all pages and if you are a social media user they are a great way to stay informed of the many events and activities happening in classrooms and around the school.
Search for Catherine McAuley Westmead from within these platforms.
If you are an ex student or interested in Alumni news then you may like to also follow the Catherine McAuley Alumni Facebook Page. Search for 'Catherine McAuley Westmead Alumni Association'.
Published on: 06 Oct 2021